Warwickshire: Independent living > Foot/Nail services services
1 - 6 of 6 Foot/Nail services services in Warwickshire.
Coventry Mobile Foot Health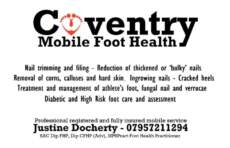 Mobile Foot Health
Nail trimming and filing Reduction of thickened or 'bulky' nails Removal of corns, calluses and hard skin Treatment and management of athlete's foot, fungal nail and verrucae Ingrowing nails Cracked...
Contact:
Foot Care, Radford, Radford, Coventry, Coventry, CV6 2LD
.
Happy Feet
Happy Feet
*Corns *Septic conditions *Verrucas *Ulcers *Abcesses *Chilblains *Nail diagnosis *Hard skin *Nail cut *Massage *Manicure *Nail polish
Contact:
Happy Feet, 63 Staverton Road, Daventry, Northamptonshire, NN11 4EY
.
Healthy Feet Mobile Clinic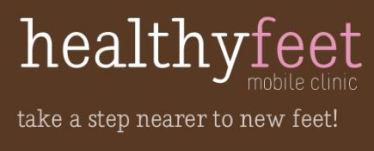 Healthy Feet Mobile Clinic
As a mobile service we come to your home and we treat common foot disorders such as removal of hard skin, corns, thickened nails, ingrown toenails etc.We also cut and file toe nails and fingernails. We allow generally 4...
Contact:
Healthy Feet Mobile Clinic, (Head Office), Hinckley/Nuneaton/Bury/Stourbridge/Chichester/Ross on Wye/ Cardiff/Hereford/Bolton/Sutton Coldfield, Leicestershire-Gloucs-Warwickshire-West Sussex-Her
.
Helen Foot Health Practitioner
Helen-Foot health practitioner
Nail trimming and filing, corn and callous removal, verrucas , fungal skin and nail treatments, diabetic feet and poor circulation. I am based in and around Ashby de la zouch. I am fully insured, mobile and I am a member...
Contact:
Foot health practitioner, 15 rydal gardens, Ashby de la zouch, Le65 1fj
.
O'callaghan-Organ Foot Care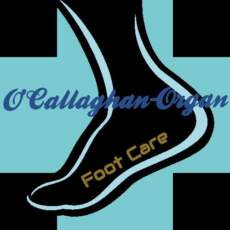 Foot Health Care
Routine nail cutting and filing Hard skin, corn, callus removal Manicure and pedicure Fungal and thickening nails reduced Ingrown nails Split nails
Contact:
Health care, Fir tree farm drive, Birmingham, B33 9FD
.
Tamworth Foot Care
Foot Care
Routine foot care. Diabetic patients foot monitoring. Ingrown nails, verrucae and other foot condition addressed
Contact:
Tamworth Foot Care Mobile Clinic, 11 Hereford Way, Tamworth, Staffordshire, B78 3XT
.
back to directory of Foot/Nail services.