South Staffordshire: Independent living > Foot/Nail services services
1 - 5 of 5 Foot/Nail services services in South Staffordshire.
Feet Angel
Feet angel
Providing treatment/care for corns, verrucas, hard skin, nail cutting etc
Contact:
Feet angel, Devereux road, Four oaks, Sutton coldfield, West midlands
.
Lavender Foot Health Care
Lavender Foot Health Care
Providing high quality professional foot care and treatment in the comfort of your own home. Liz Hyde Dip CFHP. MPS Practitioner is a fully qualified Foot Health Practitioner, CRB/DBS accredited & professionally ins...
Contact:
Lavender Foot Health Care, Lancaster House Whitehouse Lane, Wolverhampton, West Midlands, WV8 1QS
.
O'callaghan-Organ Foot Care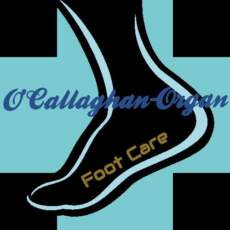 Foot Health Care
Routine nail cutting and filing Hard skin, corn, callus removal Manicure and pedicure Fungal and thickening nails reduced Ingrown nails Split nails
Contact:
Health care, Fir tree farm drive, Birmingham, B33 9FD
.
Tamworth Foot Care
Foot Care
Routine foot care. Diabetic patients foot monitoring. Ingrown nails, verrucae and other foot condition addressed
Contact:
Tamworth Foot Care Mobile Clinic, 11 Hereford Way, Tamworth, Staffordshire, B78 3XT
.
Time 4 U - Mobile Foot Clinic
Time 4 U - Foot Health Clininc
Cut, file & Bur nails as required, debride corns, calluses, Give information and treatment of athletes foot, nail fungus or verrucas. Give foot health helath checks to diabetics and the elderly. Informat...
Contact:
Foot Health Practitioner, 13 Selworthy Road, Norton Green, Stoke-on-Trent, Staffsordshire, ST6 8PL
.
back to directory of Foot/Nail services.