South Oxfordshire: Independent living > Foot/Nail services services
1 - 2 of 2 Foot/Nail services services in South Oxfordshire.
Age UK Oxfordshire

Home Support Options
Home Support Options is a service that offers a range of flexible and practical solutions to help you stay independent both at home and out and about. Our experienced HSO co-coordinators ensure we tailor all our support ...
Contact:
Age UK Oxfordshire, 9 Napier Court, Barton Lane, Abingdon, Oxfordshire, OX14 3YT
.
Oxford Private Care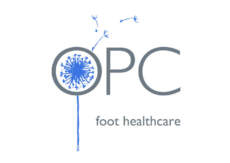 OPC Foot healthcare
Enhances well-being and quality of life by providing high quality foot care in the comfort of your own home. Our qualified footcare practitioner can treat: Ageing feet Athlete's foot Callus (hard skin) Corns Diebe...
Contact:
OPC Foot healthcare, Shrublands, Faringdon Road, Cumnor, Oxford, Oxfordshire, OX2 9QY
.
back to directory of Foot/Nail services.