Shropshire: Socialising > Day centres services
1 - 11 of 11 Day centres services in Shropshire.
55 + Club (Bridgnorth)
55 + Club (Bridgnorth)
55+ Club have social meetings on Thursdays from 2.00pm to 4.00pm. The club offers various programmes, speakers, dancing, games, outings and activities. Visitors welcome
Contact:
55 Club (Bridgnorth), Low Town Community Centre, Bridgnorth, Shropshire, WV15 6BD
.
Age UK Shropshire, Telford & Wrekin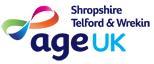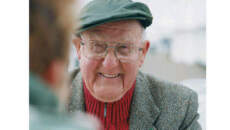 Day care centres
We have day centres throughout Shropshire and Telford & Wrekin offering a friendly day out for older people who cannot easily get about. Each day centre is local to its area and they open one day a week, usually bet...
Contact:
Age UK Shropshire, Telford & Wrekin, 3 Mardol Gardens, Shrewsbury, Shropshire, SY1 1PR
.
Connect For Life

Connect For Life
We provide a day support service offering a wide variety of stimulating activities in a safe, welcoming, caring environment.We provide respite for carers by offering a safe place for their cared for to attend for a...
Contact:
Adult Day Support, Gatacre Pavilion, Oswestry, Shropshire, SY11 1DP
.
headway
Headway Shropshire
Our Mission is: To promote understanding of all aspects of brain injury and to provide information, support and services to people with a brain injury, their families and carers.Our Objectives are: To increase awareness...
Contact:
Headway Shropshire, Oxon Business Park, Shrewsbury, Shropshire, SY3 5HJ
.
Live at Home Scheme
Live at Home Scheme
The Live at Home Scheme for Shifnal and Allbrighton provides: befriending exercise assisted shopping lunches social activities advice and support The aim is to help older people s...
Contact:
Live at Home Scheme, Methodist Church, Victoria Road, Shifnal, Shropshire, TF11 8AE
.
Shropshire County Council

Bradbury day centre
The centre is a purpose built facility for older people in the grounds of Whitchurch Community Hospital, where a full range of health and social care services can be provided to give a convenient and truly person-centred...
Contact:
Bradbury day centre in Whitchurch, Claypit Street, Whitchurch, Shropshire, SY13 1NT
.

Day care for older people
Members of the day centre can take part in activities and day trips which are organised in consultation with them. All staff are trained and work to nationally approved professional standards. Transport to and from th...
Contact:
Community Services, Shropshire Council, Ptarmigan, Sitka Drive, Shrewsbury, Shropshire, SY2 6LG
.

Helena Lane day centre for older people
Helena Lane Resource Centre can offer: Day care for 5 days a week, Monday to Friday from 9am to 5pm. Trained, caring and committed staff A lunch time meal which can be purchased from the centre's cafe which ...
Contact:
Helena Lane Day Centre, 20 Hamlet Road, Ludlow, Shropshire, SY8 2NP
.

Meres day centre in Ellesmere
The Meres Day Centre provides a range of services for older people living in north west Shropshire The Day Centre offers: Trained and Experienced Staff Bathing service Laundry service Hairdressing servic...
Contact:
Meres Day Centre, Trimpley Street, Ellesmere, Shropshire, SY12 0AE
.

Services for Adults with Learning Disabilities
Community Services, in partnership with Shropshire County Primary Care Trust, offers a person centred assessment and care management service to people with learning disabilities.Our services are designed around people. ...
Contact:
Adults with Learning Disabilities Team, Winston Churchill Buildings, Radbrook College Campus, Radbrook Road, Shrewsbury, Shropshire, SY3 9BL
.
Wem Senior Club
Wem Senior Club
Amicitia super omnes "Friendship above All" Wem Senior Club provides a comfortable and welcoming meeting place for everyone aged 55 and over for Wem and District. The club is used most days for a vari...
Contact:
Wem Senior Club, Chapel Street, Shrewsbury, Shropshire, SY4 5ER
.
back to directory of Day centres.