Wiltshire: Home help > Meals delivery services
1 - 4 of 4 Meals delivery services in Wiltshire.
Age UK Wiltshire

Meals+
Age UK Wiltshire offers free and comprehensive advice on a wide range of subjects. We can help you identify the problem, explain the choices available and help you decide what you want to do. We may be able to provide i...
Contact:
Age UK Wiltshire, The Wool Shed , New Park St , Devizes, Wiltshire, SN10 1DY
.
Oakhouse Foods

Oakhouse Foods
Deliver quality frozen ready meals, desserts & groceries direct to your door. Usually the same driver each week and if you'd like they will be happy to put the meals in the freezer for you.
Contact:
Oakhouse Foods, 4a/4b Cornbrash Park , Bumpers Farm , Chippenham , Wiltshire , SN14 6RA
.
Prep Perfect

Prep Perfect Meal Delivery Service
Customers can choose from the following options: Pre-Built Meal Plans Building their own meal plan from the dishes on our gourmet menu Building each individual meal using our custom meal builder We can also build a...
Contact:
Prep Perfect, 34 High View Close, Leicester Food Park, Leicester, Leicestershire, LE4 9LJ
.
Wiltshire Farm Foods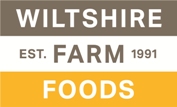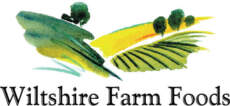 Wiltshire Farm Foods - Find all local services
Offer a wide range of nutritious, healthy, balanced, tasty and enjoyable meals. Our range of meals are suitable for diabetics and we offer a wide range for gluten free diet and other dietary requirements. All meals are d...
Contact:
Wiltshire Farm Foods
.
back to directory of Meals delivery.