Herefordshire: Home help > Meals delivery services
1 - 5 of 5 Meals delivery services in Herefordshire.
Apetito

apetito Hot Meal Delivery Service
We deliver meals to your door that are piping hot and ready to eat, 7 days a week, 365 days a year. Our drivers are fully DBS (Disclosure and Barring Service) checked, and will perform a safety and wellbeing check when t...
Contact:
apetito, Canal Road, Trowbridge, Wiltshire, BA14 8RJ
.
Chef on Board Ltd

Chef on Board Meal delivery
...Here at Chef on Board, there are no production lines or machines, just good old fashioned pots and pans, stirred by proper chefs. It's by keeping our batches small and sticking to traditional cooking methods that...
Contact:
Meal delivery, Unit 11 Webton Business Park Kingstone, Hereford, Herefordshire, HR2 9NF
.
Oakhouse Foods

Oakhouse Foods
Deliver quality frozen ready meals, desserts & groceries direct to your door. Usually the same driver each week and if you'd like they will be happy to put the meals in the freezer for you.
Contact:
Oakhouse Foods, 4a/4b Cornbrash Park , Bumpers Farm , Chippenham , Wiltshire , SN14 6RA
.
Prep Perfect

Prep Perfect Meal Delivery Service
Customers can choose from the following options: Pre-Built Meal Plans Building their own meal plan from the dishes on our gourmet menu Building each individual meal using our custom meal builder We can also build a...
Contact:
Prep Perfect, 34 High View Close, Leicester Food Park, Leicester, Leicestershire, LE4 9LJ
.
Wiltshire Farm Foods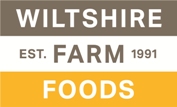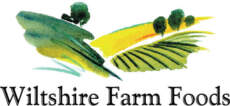 Wiltshire Farm Foods - Find all local services
Offer a wide range of nutritious, healthy, balanced, tasty and enjoyable meals. Our range of meals are suitable for diabetics and we offer a wide range for gluten free diet and other dietary requirements. All meals are d...
Contact:
Wiltshire Farm Foods
.
back to directory of Meals delivery.