Cumbria: Home help > Meals delivery services
1 - 3 of 3 Meals delivery services in Cumbria.
Cumbria County Council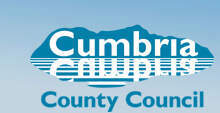 Meals and Wheels
Meals on wheels are a hot two course meal provided by Cumbria County Council Adult Social Care and delivered to your home by a volunteer. They are often provided alongside other services as part of Commun...
Contact:
Adult Social Care, Cumbria County Council Headquarters, The Courts, Carlisle, Cumbria, CA3 8NA
.
Prep Perfect

Prep Perfect Meal Delivery Service
Customers can choose from the following options: Pre-Built Meal Plans Building their own meal plan from the dishes on our gourmet menu Building each individual meal using our custom meal builder We can a...
Contact:
Prep Perfect, 34 High View Close, Leicester Food Park, Leicester, Leicestershire, LE4 9LJ
.
Yew Tree Catering

Frozen Ready Meals Delivery
Delivers frozen meals to your door, even in to your freezer if you prefer.
Contact:
Yew Tree Catering Frozen Meals Home Delivery, 2 Crosby Street, Carlisle, Cumbria, CA11DQ
.
back to directory of Meals delivery.