Scottish Borders: Home help > Meals delivery services
1 - 3 of 3 Meals delivery services in Scottish Borders.
COOK


COOK Morningside
Provider of high quality remarkable ready meals to cook in the oven or microwave
Contact:
Remarkable Frozen Ready Meals Retailer, 328 Morningside Road, Edinburgh, EH10 4QJ
.
Oakhouse Foods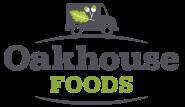 Oakhouse Foods
Deliver quality frozen ready meals, desserts & groceries direct to your door. Usually the same driver each week and if you'd like they will be happy to put the meals in the freezer for you.
Contact:
Oakhouse Foods - Central Scotland, Unit 23 Burnhouse Industrial Estate, Whitburn, West Lothian, EH47 0LQ
.
Prep Perfect

Prep Perfect Meal Delivery Service
Customers can choose from the following options: Pre-Built Meal Plans Building their own meal plan from the dishes on our gourmet menu Building each individual meal using our custom meal builder We can a...
Contact:
Prep Perfect, 34 High View Close, Leicester Food Park, Leicester, Leicestershire, LE4 9LJ
.
back to directory of Meals delivery.