East Dorset: Safety & security services
1 - 11 of 11 Safety & security services in East Dorset.
Appello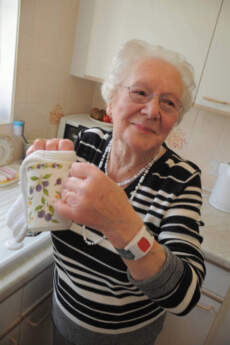 Personal Emergency Alarms
We provide a range of personal alarm products, monitoring equipment and a emergency careline service. We have grouped our offer into packages which include monitoring, to make the process as simple as possible and you ca...
Contact:
Appello, Oregon House, 19 Queensway, New Milton, Hampshire, BH25 5NN
.
Call Alert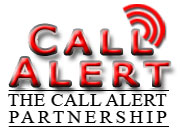 Call Alert
The Call Alert Partnership is a joint effort by two experienced companies spanning more than nearly two decades of monitoring(24/7 Call Alert response), sales and technical expertise within the 24/7 alert response and re...
Contact:
Call Alert, Wessex House, Upper Market Street, Eastleigh, Hampshire, SO50 9FD
.
Careium

Careium Personal Alarms
Telecare alarm service to help your loved ones live independently & safely with 24/7 support When you're not near your elderly family member or loved one, it can be difficult to take care of them even though y...
Contact:
Careium, Aspinall House, Walker Road, Blackburn, Lancashire, BB1 2QE
.
Carelink24


Carelink24
We are a national provider of Carelink alarms. We have a 24 hour response team on hand to help whenever you need it. We offer a range of price plans to our customers, all offered at very affordable prices.We think that p...
Contact:
Carelink24, 136 - 140 Old Shoreham Road, Brighton, East Sussex, BN3 7BD
.
Dorset County Council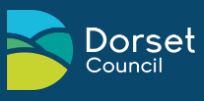 Dorset Heater Loan Scheme
Heaters are available to help you survive the freeze from a scheme that DCF (Dorset Community Foundation) is funding across Dorset. Working in partnership with Dorset County Council's POPP (Partnership of Older Peo...
Contact:
Dorset Partnership for Older People Programme (POPP), County Hall Colliton Park, Dorchester, Dorset, DT1 1XJ
.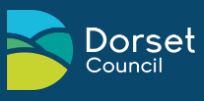 Home Safety Check
We will visit you at home to offer advice on how to make your home safe and where appropriate fit a smoke alarm for free.
Contact:
Dorset Fire and Rescue Service Headquarters, Peverell Avenue West, Poundbury, Dorchester, Dorset, DT1 3SU
.
EAC


HOOP - Housing Options for Older People
'HOOP' is an online questionnaire designed to help older people think about their home, how well it works for them, how to tackle any problems and whether also to consider moving home. Work your way through the questio...
Contact:
EAC, 3rd Floor, 89 Albert Embankment, London, SE1 7TP
.
Mobility UK Solutions


Mobility equipment providing Dorset NHS
We Sell all mobility aids please visit www.mobilityuksolutions.co.uk and servicing at your home.
Contact:
Mobility Equipment Shop, 86 Oakdale Road, Poole, Dorset, BH15 3LQ
.
Secom Plc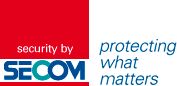 SECOM CareTech
SECOM CareTech is a personal alarms provider accredited by the UK's National Security Inspectorate. They are a registered member of TSA, the industry body for Technology Enabled Care (TEC). Care Hub (£17.89 ...
Contact:
SECOM CareTech, 52 Godstone Rd, , Kenley , Surrey, CR8 5JF
.
Selwood Housing Society Ltd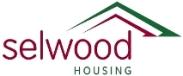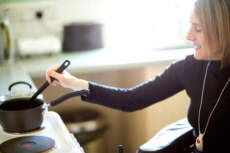 A Selwood Lifeline
Selwood Lifeline provides simple, fast access to help 24 hours a day, 365 days a year. At the touch of a button (on a pendant or wrist band) there's an instant response helping you to live as independently as possi...
Contact:
A Selwood Lifeline, Bradford Road, Trowbridge, Wiltshire, BA14 8RT
.
Victim Support

Victim Support Dorset
Our highly-trained staff and volunteers in the community give free and confidential emotional support, practical help and information to victims of crime, their family, friends and other people affected. Victims don&rsqu...
Contact:
Victim Support Dorset, Unit A19 Arena Business Centre, Holyrood Close, Poole, Dorset, BH17 7FJ
.
back to directory of Safety & security.