Norfolk: Dementia > Day centres services
1 - 5 of 5 Day centres services in Norfolk.
Age Concern North Norfolk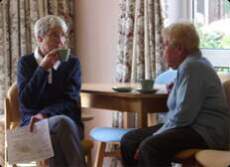 Sheringham Day Centre
The Day Centre is staffed by fully trained carers who have received training in caring for people with dementia. We work with our 'Companions' and their families to create an individual care plan to ensure that their nee...
Contact:
Age Concern - North Norfolk, 35b Cremer Street, Sheringham, Norfolk, NR26 8DZ
.
Age UK Norwich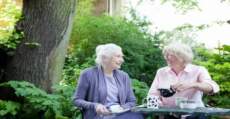 Marion – Community Carers Support and Day Care
Marion is looking to the future and we are offering a flexible range of services to help families maintain their well-being, to support people coping with health conditions or changes that events such as health issues ca...
Contact:
Age UK Norwich, Marion Road Centre, Marion Road, Norwich, Norfolk, NR1 4BN
.
Community Action Norwich
Lakenham Day Centre
The Centre runs from 10am-4pm on Tuesdays and Thursdays with a morning and afternoon sessions and a cooked lunch served at 12.30pm. Attendees enjoy a wide variety of activities including cards, scrable, guest speak...
Contact:
Day Centre, 2 Martineau Lane, Norwich, Norfolk, NR1 2HX
.
Revitalise

Alzheimer's Breaks and respite care
Our accessible UK Respite Care Centres in Hampshire, Merseyside and Essex are ideal for hassle-free holidays and short respite breaks.We have experience of a wide variety of physical disabilities and health conditions an...
Contact:
Alzheimer's Breaks
.
Tu Vida

The Wednesday Club
Carers Trust Norfolk's Day Club runs every Wednesday from 11am-3pm The Club is aimed at providing four hours of relaxation and activities in a friendly, social setting. - Hot lunch cooked on the premises. - Variet...
Contact:
Carers Trust Norfolk, The Wednesday Club, All Saints Parish Hall, Beach Road, Scratby, Norfolk, NR29 3AJ
.
back to directory of Day centres.