Lambeth: Home maintenance > Safety & security services
1 - 4 of 4 Safety & security services in Lambeth.
Greater London Authority
Home Safety Visit
We will visit you at home to offer advice on how to make your home safe and where appropriate fit a smoke alarm for free.
Contact:
London Fire Brigade, 169 Union Street, London, SE1 0LL
.
Hearing Connect
Advisory service
If you have a hearing loss and/or tinnitus, you may have trouble listening to the television, hearing the doorbell ring or chatting on the telephone. If this is so, you will benefit from a visit to Hearing Connect. On ap...
Contact:
Hearing Connect, Juliius Newman House, Woodside Park Road, North Finchley, London, N12 8RP
.
London Borough of Lambeth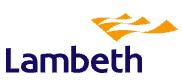 Home Improvement Agency Service
The Home Improvement Agency (HIA) can advise and help vulnerable residents with repairs, improvements and adaptations to their home. Once we've received your referral, we will visit you at home to discuss your needs and...
Contact:
Lambeth Home Improvement Agency, Lambeth Housing, P O Box 67088, London, SW2 9JZ
.
Radmiser Limited

Control of heating, lighting, power & sensors
Radmiser specialise in supplying heating and lighting systems that can be controlled and monitored either directly, remotely or both. Each room's temperature can be automatically changed according to occupancy/daily...
Contact:
Radmiser Limited, 57 Pine Avenue, Hastings, East Sussex, TN34 3PP
.
back to directory of Safety & security.