Home Improvement Agency Service
Help to to repair, improve, maintain or adapt your home
What does it do?
The Home Improvement Agency (HIA) can advise and help vulnerable residents with repairs, improvements and adaptations to their home.

Once we've received your referral, we will visit you at home to discuss your needs and we may offer advice and guidance in the following areas:
- help you apply for grants
- conduct technical surveys
- arrange for estimates or specifications
- help find suitable builders to carry out the work
- supervise the work through to satisfactory completion
- refer you to other agencies to access welfare benefits, concessions or services
- set out housing options if you want to consider moving to more suitable accommodation.
Who it is for?
Depending on the actual works required, any owner-occupier, private or housing association tenant living in Lambeth can access our service.

Typically most of our work is requested by the Occupational Therapist service to support clients who are having difficulty getting around their home due to a physical disability or sensory impairment.
Where it is available?
Local service (Lambeth).
What it costs:
Our advisory service is free and confidential.

If you decide to carry out work with the support of our agency surveyors, we will usually charge a fee which will vary according to the complexity and cost of the work.

If you qualify for a grant the fee may be included in the grant..
How to access or apply for it:
What to expect then:
Normally a HIA case manager will contact you and arrange to visit you at home within six weeks of your phone call or message.
Classification(s):
Info last updated:
30/03/2021
Provider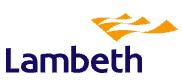 Lambeth Housing, P O Box 67088, London, SW2 9JZ