Waverley: Home maintenance > Handyperson /odd jobs services
1 - 2 of 2 Handyperson /odd jobs services in Waverley.
Guildford Borough Council

Guildford Handyperson Scheme
The Handyperson Scheme carries out small works to people's homes.Examples of work undertaken: Installation of key-safes Small carpentry works Plumbing repairs or small alterations Shelving Assemble units from...
Contact:
Guildford and Waverley Care and Repair, Millmead House, Millmead, Guildford, Surrey, GU2 4BB
.
In The Nick of Time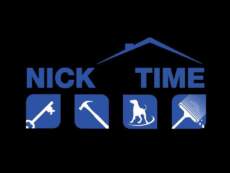 In the Nick of Time
A local family focused business that offers a comprehensive service, helping with both difficult and routine jobs around the home. We also offer bespoke services to assist with maintenance, repairs, travel, pets, and hom...
Contact:
Home Services, St Johns, Woking, Surrey, GU21 7QU
.
back to directory of Handyperson /odd jobs.