High Peak: Information and Options services
41 - 44 of 44 Information and Options services in High Peak.

TuVida
Crossroads Care East Midlands' End of Life Carer Support Service provides emotional, practical and psychological support to carers, family and friends and to those living with cancer and other life-limiting conditions in...
Contact:
TuVida, 19 Pelham Road, Sherwood, Nottingham, Nottinghamshire, NG5 1AP
.
UKHCA

Find a Homecare Agency
UKHCA provides help and information to those accessing homecare for themselves - Homecare, also known as domiciliary care, is a term for support provided in the home by one or more careworkers to assist someone with thei...
Contact:
UKHCA, Sutton Business Centre, Restmor Way, Wallington, Surrey, SM6 7AH
.
United Response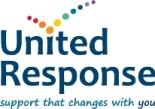 United Response
The services we provide depend on each person we work with. We can provide 24-hour support for people with complex needs. We can job coach someone into work. We can provide outreach support for someone with a mental heal...
Contact:
United Response, 28 Edensor Court, Chesterfield, Derbyshire, S43 3NW
.
Victim Support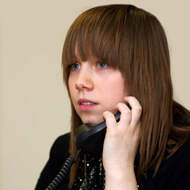 Victim Supportline
The Victim Supportline is our national telephone helpline which handles over 15,000 calls a year. It is there for people to talk about their experience of crime anonymously and in confidence. Supportline volunteers can g...
Contact:
Victim Supportline, London
.
back to directory of Information and Options.