Bedfordshire: Home maintenance > Decluttering services
1 - 2 of 2 Decluttering services in Bedfordshire.
Clutter Free Living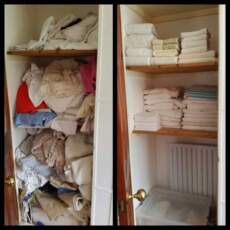 Clutter Free Living Ltd
Support to Declutter and organise your home to increase space, safety and independence. A compassionate and specialist approach to hoarding beahviour, bereavement and complex mental health needs.
Contact:
Professional Decluttering and Organising Service, Leighton Buzzard, Bedfordshire, LU7 4QQ
.
Turners Oak

Turners Oak
Turners Oak isn't your typical estate agency. Many of our clients haven't moved for over 30 years. We work with older home owners and their families to navigate and support the emotional, practical a...
Contact:
Turners Oak, Reading, Berkshire
.
back to directory of Decluttering.