Adult Social Care
Care & support for older people in Cumbria
What does it do?
Adult Social Care is part of Cumbria County Council and aims to arrange care and support services for adults aged 18 years and older to enable them to:
be as independent as possible;
have choice and control over their life;
lead a healthier, safer, active and fulfilling life;
have the same opportunities as everyone else; and
play a full role in their community.
Who it is for?
This service is for older people, working age adults with a physical disability or learning disability


Where it is available?
Local service (Eden, South Lakeland, Allerdale, Barrow-in-Furness, Carlisle, Copeland).
How to access or apply for it:
Office Contact Information

Please note that not all offices are open to the public and your local Adult Social Care team may not necessarily be your closest office geographically. You are, therefore, advised to telephone or email in the first instance.

ALLERDALE
New Oxford Street, Workington, CA14 2LW.
Fax: 01900 706123. Email: workingtonssd@cumbria.gov.uk
Allerdale 01900 706301
Keswick See EDEN below

CARLISLE
3rd Floor, Cumbria House, 117 Botchergate, Carlisle, CA1 1RD.
Fax: 01228 226655. Email: carlislessd@cumbria.gov.uk
Carlisle 0300 303 3249

COPELAND
Blencathra House, Tangier Street, Whitehaven, CA28 7UW.
Fax: 01946 506433. Email: whitehavenssd@cumbria.gov.uk
Copeland 01946 506352

EDEN
Adult Social Care, PO Box 224, Penrith, CA11 1BP.
Fax: 01768 812262. Email: penrithssd@cumbria.gov.uk
Eden 0300 303 3249

FURNESS
4th Floor, Craven House, Michaelson Road, Barrow in Furness, LA14 1FD.
Fax: 01229 404054. Email: barrowssd@cumbria.gov.uk
Furness 0300 303 2704

SOUTH LAKES
County Offices, Kendal, LA9 4RQ.
Fax: 01539 713354. Email: kendalssd@cumbria.gov.uk
South Lakes 0300 303 2704
Classification(s):
Info last updated:
12/12/2017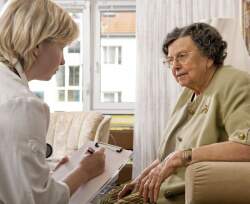 Provider

The Courts English Street, Carlisle, Cumbria, CA3 8NA