Foot Health Care Practitioner
Domiciliary Foot Health Care Practitioner Cardiff Penarth Newport
What does it do?
Foot Health Treatments – in the comfort of your own home.Providing Monday to Saturday coverage.
We also offer evening appointments to suit your life style.Home visits to cover a wide range of common foot health problems.Nail Trimming / ReductionIngrowing toenailsCallus / CornsVerruca (H.P.V)Fungal foot and nail treatmentCracked HeelsPadding & DressingsOrthotic advice and fittingDiabetic foot care and adviceVascular and neurological assessments for those at risk.The treatment will take place in the comfort of your own home, or in a designated area in a residential home or on company premises.The initial consultation will last approximately 45 minutes and the 1st treatment, during which a medical history and a Foot Health Assessment will be made.A treatment plan agreed between the practitioner and the patient, and appropriate treatment given.The duration of subsequent visits, depending on treatment complexity is between 30 to 45 minutes.Specialist Foot Health Care products can also be supplied including foot creams, cushioning devices, insoles and custom made toe wedges.
Who it is for?
Our aims are to enhance your well-being and quality of life by first of all restoring and then helping you to maintain your feet and toe nail health, reduce painful conditions and therefore increase your walking comfort.To achieve these aims we provide our foot health care service for you in convenience and privacy of your own home.We are qualified foot health care practitioners who are able to give you advice and then treat a variety of common foot problems and conditions. We offer an initial consultation and general foot health check assessment and then advise you of the treatment plan required.We are registered with the Alliance of Private Sector Practitioners (a Professional Standards Authority accredited voluntary register) and insured with one of the leading companies who cover private sector practitioners.
Where it is available?
Regional service (Cardiff, Newport).
What it costs:
Initial assessment and first treatment £25 (approximately 45 minutes)Home visit from £25 for one person (approximately 30 minutes) according to the complexity of the treatment required.Home visit from £40 for two people at the same address, also according to the complexity of the treatment required.Extra charges are added for any "major" dressings, paddings or orthotics required.Finger nails can also be treated during a session – cost is dependent upon the treatment required.Charges for basic finger nail cutting/reduction during the same session is an extra £5.00.
How to access or apply for it:
Phone 02920554369

Mobile 07986 504088

John@Feet-Care.com
Additional information:
John Hayward B.A.(Hons)SW, DipCFHP, MPSPract.Tel 07968 504088Covering, Cardiff, Penarth, NewportMy colleague Mrs Emma Williams DipCFHP, MPSPract.Tel 07777 662581Covering Newport & CwmbranWe both previously worked together within an NHS Reablement Service and Social Care Sector and are also skilled at assessing for mobility, balance and proprioception issues.We both trained at the College of Foot Health Care in Blackheath, West Midlands. http://www.collegefhp.comThe College is an accredited NCFE centre. NCFE is one of the UK's leading accreditation bodies and assures the delivery of the courses.The College trains practitioners to support and serve the population of the UK. The Principals have recognised that the need of the public in foot health provision can no longer be adequately met by the NHS. In addition, they believe that the public should have a genuine choice of where and when they can obtain treatment and in the nature of the treatment they can access. Foot care is absolutely essential to the maintenance of good health, and is cost-effective in averting and delaying the onset of serious illness requiring costly intervention.The college also recognise the essential need for modern health care professionals to attain standards realistically required for safe and effective 21st century health care practice. To this end the College offers a range of post qualification diplomas, workshops, master-classes and continuing professional development (CPD) opportunities to support its qualified practitioners.We are both registered with The Alliance of Private Sector Practitioners http://www.thealliancepsp.com
Classification(s):
Info last updated:
01/08/2013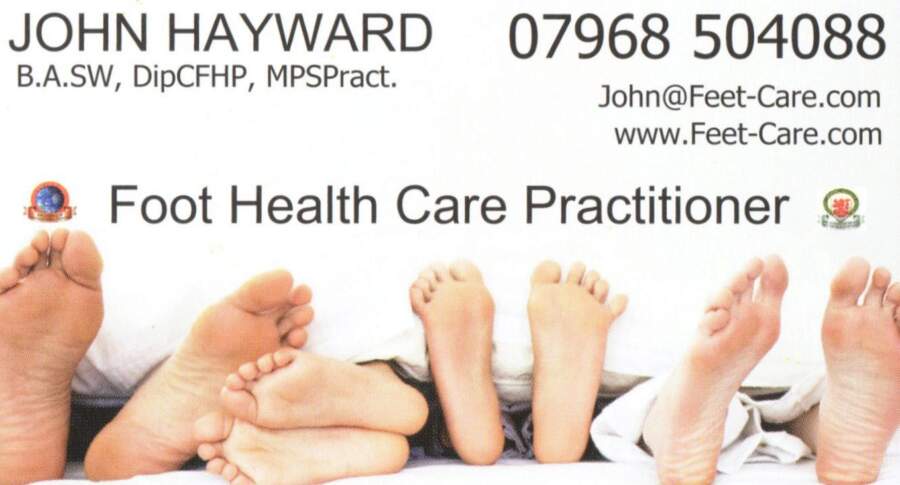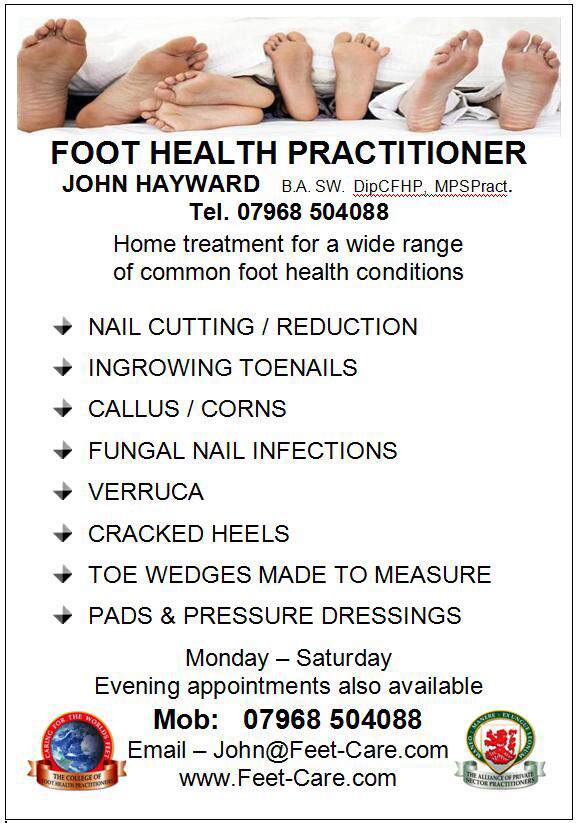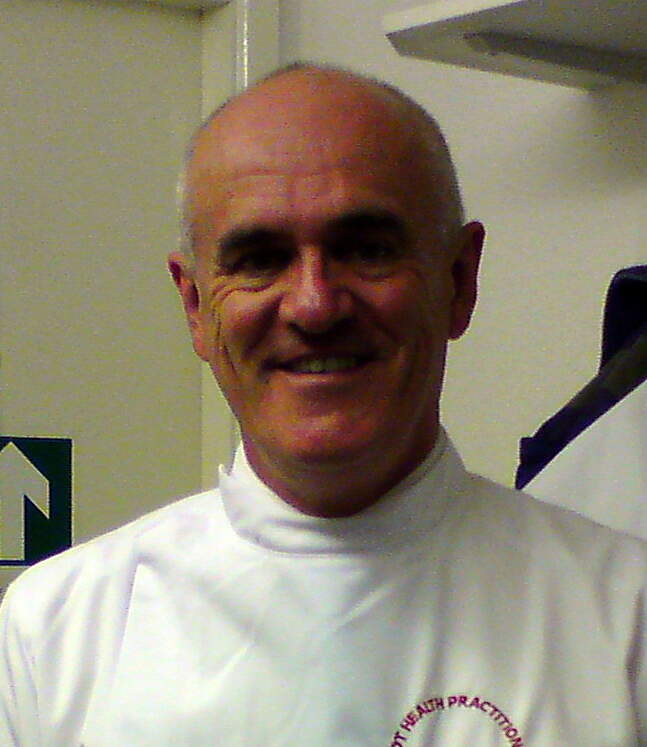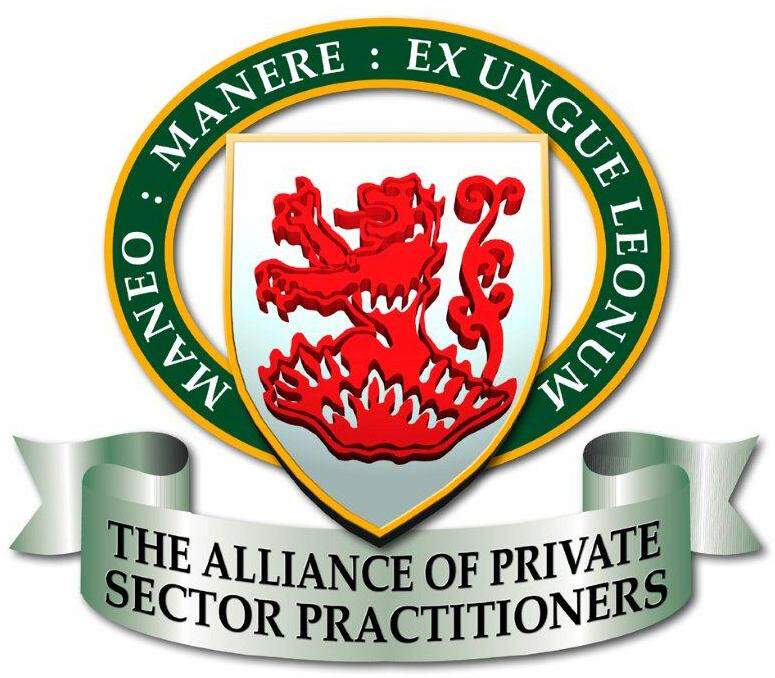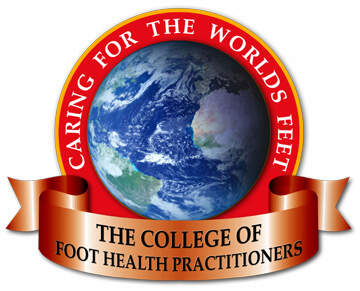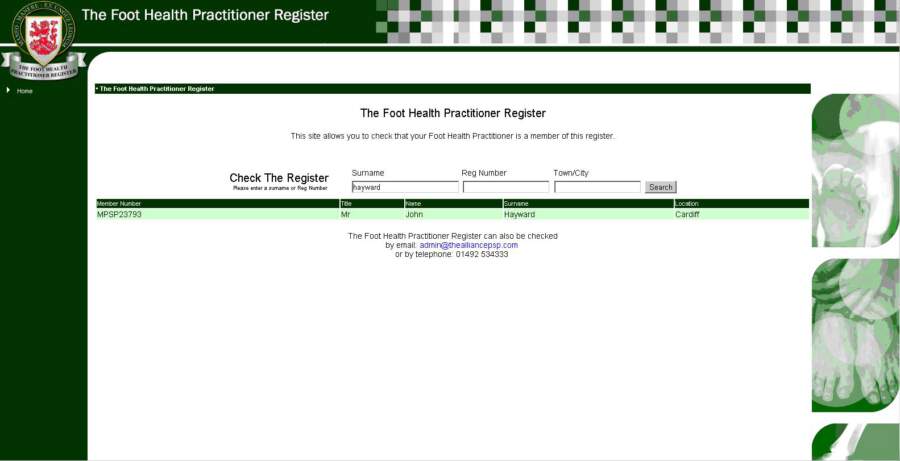 Provider
53 Ely Road, Llandaff, Cardiff, South Glamorgan, CF5 2JF