ANA Nursing (Willesden)
What does it do?
For over seventeen years ANA Nursing has been one of the most reliable and relied upon home care and nursing services in London. ANA Nursing specialises in supplying qualified nurses and experienced carers to private individuals in their homes as well as to residential and nursing homes. It is the skill and dedication of the staff that makes the difference. The friendly professional approach they take to their work enables many elderly, impaired or recuperating clients to live fuller, happier and more independent lives in their own homes.
ANA Nursing service can be as flexible as it needs to be, but for simplicity it is divided into these areas:
Domiciliary Care - general help around home, including cooking, cleaning, paying bills, companionship and so on.
Nursing Care - involves many of the responsibilities that would be expected from the nurse in hospital, like administering injections, changing bandages, peg feeding, emptying catheter bags, helping with medication.
Live-in Care - carer or nurse stays in a clients home to be on hand should some help is needed.
Personal Care – taking a more hands-on approach, it includes helping with bathing, dressing, grooming and so on.
Palliative Care - end of life care that aims to provide a dignified and comfortable environment
Respite Care - short-term care while the family member who usually looks after client takes a brea
Young Adult Care – assistance for those with physical or learning disabilities, suffering from serious illness or recovering from major surgery.
Who it is for?
ANA Nursing carers and nurses are fully trained and experienced to care for the needs of:
Those suffering from dementia, Alzheimer's and other debilitating conditions
The elderly
The terminally ill
Those recovering from surgery or an accident
The learning impaired
The physically disabled
Where it is available?
Local service (Ealing, Enfield, Greenwich, Hackney, Hammersmith & Fulham, Haringey, Harrow, Havering, Hillingdon, Hounslow, Islington, Kensington and Chelsea, Kingston upon Thames, Lambeth, Lewisham, Southwark, Sutton, Tower Hamlets, Waltham Forest, Wandsworth, Westminster, Barking & Dagenham, Barnet, Bexley, Brent, Bromley, Camden, City of London, Croydon, Merton, Newham, Redbridge, Richmond upon Thames).
What it costs:
We completely understand that many people will worry about the potential cost of their care. However, at ANA Nursing we do our utmost to keep our prices as low as possible while maintaining the best standards; and you'll be interested to find that, conditional on eligibility, there are some government benefits that could help out too. Courrently, our charges are between £14 - £16 per hour (May 2014).
How to access or apply for it:
Because the phone lines are manned by ANA Nursing own staff 24 hours a day, 365 days a year, whatever your home care or nursing needs are,we are here to help.
Call us on 020 8905 7701 anytime of day or night, or to find out more about the service we offer take a look around our web sites:
http://www.ana-nursing.co.uk
, http://www.myliveincare.co.uk,
Additional information:
ANA Nursing has developed a reputation as one of the leading care agencies in the country, and this has only been possible thanks to the dedication and kind-heartedness of care staff. With the help of a rigorous selection process and a programme of ongoing training, ANA Nursing does utmost to ensure this quality is maintained.

The appropriate qualifications and experience, excellent references and a clean CRB record are all prerequisites to a position with this organisation; but patience, personality, kindness and loyalty are characteristics that also are expected from every member of staff. That's why each nurse or carer ANA Nursing takes on is not only checked and trained, but they are also genuinely nice people - considerate, responsible, thoughtful and dedicated to clients.
Classification(s):
Info last updated:
26/01/2017
Provider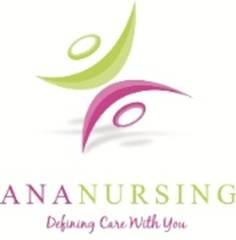 Willesden Centre for Health and Care, Robson Avenue, Willesden, London, NW10 3RY