Equipment and Adaptations to the home
What does it do?
If you have a disability you may be entitled to help with equipment or adaptations for your home. Such items can be described as Assistive Technology.
Councils can make direct payments to enable people to purchase for themselves, equipment that would otherwise have been provided by the council.
We may be able to help you. Before we can arrange any equipment or adaptations for you, we need to ask you a few questions so that we can find out which are the most appropriate items of equipment or adaptation to meet your needs. We will need to visit you in your own home so that we can assess what you can and can't do. The aim of this service is to enable you to be as independent as possible with every day activities or to make it easier and safer for your carers to help you when needed. An Occupational Therapist will discuss with you how you manage when carrying out tasks such as:
Washing and dressing;
Getting on/off your bed/toilet/chair;
Getting up/down the stairs;
Cooking meals;
Participation in work or leisure activities.
There are many gadgets and pieces of equipment and adaptations that can help you lead as independent a life as possible. The Occupational Therapist (OT) can assess what you need and may be able to arrange for some items of equipment to be loaned to you free of charge. Or if you need to make alterations to the structure of your house or flat to make living easier, the OT can help you with this. There are two main kinds of adaptations:
Minor adaptations
Major adaptations
Minor adaptations can be arranged fairly quickly. For example installing a grab-rail or extra stair rail. Major adaptations will take longer and you might need to apply for Disabled Facilities Grant to assist you with the costs. However, these grants are means tested. To access these services you need to contact the Occupational Therapy Section. You do this by contacting the Adult Care Duty Team.
Who it is for?
for people who
Have a disability
Or are an older person
Or have a long term illness which causes you to have difficulties coping with daily living tasks
Where it is available?
Local service (Rutland).
How to access or apply for it:
contact us
Classification(s):
Info last updated:
19/03/2012
Provider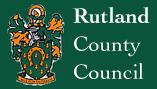 Catmose, Oakham, Rutland, LE15 6HP