Adult Social Care
Care and support for older people in Medway
What does it do?
Medway Council tries to help people to live as independently as possible. It pays for and provides a wide range of social care services for adults who are unable to provide these services for themselves. Due to limited resources, services are targeted at those people who are in greatest need and who meet the eligibility criteria.
The council provides a wide range of services to meet the needs of people in the community who are eligible to receive them. These services include:
community care;
residential care and nursing home places;
respite care;
day care;
occupational therapy assessments and supplying aids and adaptations;
protecting vulnerable adults;
support at home.
Who it is for?
older people;
people with learning disabilities
people who are blind or partially sighted;
people who are deaf or hard of hearing;
people with other physical disabilities;
people with mental health problems;
people who are terminally ill;
carers.
Where it is available?
Local service (Medway).
What it costs:
Please contact the organsiation for details. Many services are povided free of charge for those meeting the criteria.
How to access or apply for it:
Normal office hours
Monday - Thursday, 8.30am–5.15pm,Friday, 8.30am-4.45pm
If an emergency happens at any other time, please contact a duty
social worker on the 24-hour emergency contact number below.
For more information contact Adults and Children's Services Team by:
Telephone:
01634 334466
24 hour emergency
: 0845 7626777
TextRelay
: 18001 01634 334466
Email:
ss.accessandinfo@medway.gov.uk
Write to:
Adults and Children's Services Team, Medway Council, Gun Wharf, Dock Road, Chatham, Kent ME4 4TR
Classification(s):
Info last updated:
12/12/2017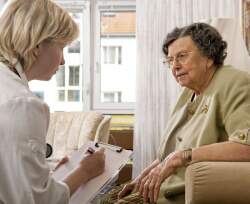 Provider

Gun Wharf Dock Road, Chatham, Kent, ME4 4TR