Services for people with sight loss
What does it do?
The services that we provide are:
· A home visit to talk about any concerns arising from a visual or dual sensory loss
· Equipment, advice and training to help with practical difficulties around the home, including working in the kitchen
· Training and advice to increase confidence when travelling in or outside your home, crossing roads etc.
· Help with overcoming difficulties with reading and writing, such as magnifiers, talking books, Braille
· Specialist equipment
· Permanent display of equipment at the centre
· Someone to talk to about any concerns you have around sight loss
· Visual impairment awareness training
· Opportunities to meet other people through various groups

Our services are also available to carers and professionals who come into contact with people who have sight (or sight and hearing loss)
Who it is for?
We provide services for?
· People who are registered blind
· People who are registered partially sighted
· People who are not registered but have a visual impairment which makes it harder to carry out everyday tasks
· People who have a dual sensory loss (a loss of some or all of both sight and hearing)
Where it is available?
Local service (Bolton).
How to access or apply for it:
To apply for a service please contact:

(between 9.00 am and 5.00 pm - Monday to Friday)

Visual Impairment Team
The Sensory Centre
Brinks Place
Chorley Street
Bolton
BL1 4AL

Phone 01204 337814 or 337815
Additional information:
Social Workers and Rehabilitation Officers who work with you to find out your needs. They help with equipment and training to support your independence.

Classification(s):
Info last updated:
20/10/2015
Provider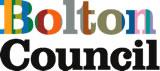 The Sensory Centre, Brinks Place, Chorley Street, Bolton, Greater Manchester, BL1 4AL