Careline
Care line telecare service in Bolton
What does it do?
Using special equipment and at the touch of a button you can get help from experienced operators based at our modern control centre. Staff are ready to respond if emergency assistance is required, at any time of the day or night. Careline also have a back up control centre to ensure a round the clock service even in the event of our primary control centre being shut down for any reason.
Careline can provide emergency assistance to people of all ages, those with disabilities or long term illness, people experiencing domestic violence or who just want reassurance that someone is there to help if needed.
Who it is for?
Careline is our 24-hour, 365-day-a-year community alarm service which helps elderly or vulnerable customers to continue living independently whether you are our tenant, living in private rented accommodation or an owner occupier.
Where it is available?
Local service (Bolton).
What it costs:
What will Careline cost?
There is a weekly charge for Careline.
In some circumstances you may get help with these charges through a Supporting People Grant (if you are currently in receipt of housing benefit, you'll automatically receive a Supporting People Grant).
You can apply for a Supporting People Grant through a Fairer Charging assessment.
In some circumstances you may also be exempt from VAT on the Careline charges
For advice on charges, grants and exemptions, just give us a call.
How to access or apply for it:
For more information on any aspect of Careline, contact us:
Call: 01204 335733 (lines open 24 hours a day, 365 days a year) Fax: 01204 331789
Write to:
Careline
FREEPOST BL5157
Ground Floor
123 Prince St
Bolton
BL1 2ND
Email: Careline@boltonathome.org.uk
Classification(s):
Info last updated:
11/04/2014
Provider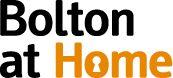 123 Prince Street, Bolton, Lancashire, BL1 2ND