Qube
What does it do?
What is Qube?
Qube is the home of Oswestry Community Action, a charity which aims to improve quality of life and enable
those members of the community marginalised through age, health,
disability or rural isolation, to fully participate in society.
The building was formerly the Queens Hotel and was opened in August
2002 following extensive refurbishment. It is a light, contemporary
space embodying inclusion and access. People see, and interact with, new
experiences.
Qube's services and activities assist, inform and foster the skills
and aspirations of the community and respond to people's needs:
Our community transport services provide door-to-door, low-cost transport for people who cannot access public transport or who live in areas not served by local companies.
We aim to develop and support voluntary and community groups in Oswestry by providing access to information, advice and
guidance on training and funding for the sector and by promoting volunteering and local volunteering opportunities.
Our arts courses give us opportunities to collaborate with mental health services and SureStart, and we have an outreach programme for
residential homes. Qube has the county's only purpose-built art gallery and we have already hosted prestigious exhibitions including the
Midlands triannual 'Made In The Middle' Exhibition (its first ever visit to Shropshire) and work by Damien Hirst and Tracey Emin.
Our care services provide company and outings for people in need, both young and old.
We house the local learndirect facility which offers on-line training courses, many of which are free of charge.
People can also call in and pick up a full or part time prospectus for Walford North Shropshire College.
All our services are supported by volunteers, without whom we could not continue.
Who it is for?
Those members of the community marginalised through age, health, disability or rural isolation.
Where it is available?
Local service (South Shropshire, Telford & Wrekin, Bridgnorth, North Shropshire, Oswestry, Shrewsbury and Atcham).
What it costs:
Contact the organisation for more information.
How to access or apply for it:
We are based at
Qube, Oswald Road, Oswestry, Shropshire, SY11 1RB.
Our opening hours are Monday to Thursday, 9am to 5pm.
We close at 4pm on Fridays and open again from 9.30am to 12.30pm on Saturdays.
You can contact us by post by writing to the address above, or you can phone (01691) 656882, fax (01691) 680862 or email QUBE email.
Classification(s):
Info last updated:
22/03/2011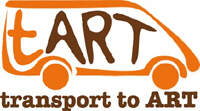 Provider

Oswald Road, Oswestry, Shropshire, SY11 1RB