Ways to Wellness
Wellbeing service for people living in Newcastle
What does it do?
GPs and their primary care teams use social prescribing to refer patients to the service. Ways to Wellness adds to and complements the medical support that people receive, to help them feel more confident to manage their long-term conditions and make positive lifestyle choices.
The aim of the service is to improve patients' quality of life and reduce their use of mainstream health services by enabling them to lead healthier lives and better manage their conditions. It will also reduce the cost of meeting their needs, particularly to the Newcastle West Clinical Commissioning Group (now part of Newcastle Gateshead CCG) and other parts of the National Health Service (NHS).
To achieve this, Ways to Wellness provides patients with a Link Worker to help them to identify and work to overcome their current barriers to managing their long-term conditions. The Link Workers will work with patients to produce an agreed action plan, which may include a range of activities, such as:
Getting involved in local groups and activities
Developing positive relationships
Accessing specialist services and support
Healthy eating and cooking
Getting more active
Getting support around benefits and welfare rights
Who it is for?
Ways to Wellness is a service for people in the west of Newcastle whose daily lives are affected by certain long-term health conditions.
Where it is available?
Local service (Newcastle upon Tyne).
What it costs:
The service is free
How to access or apply for it:
You can be referred by your GP or practice nurse.
Classification(s):
Info last updated:
20/09/2018
Provider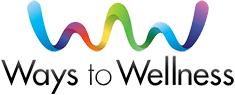 2nd Floor, Business Innovation Facility, Biomedical Research Centre Campus for Ageing and Vitality, Newcastle University, Newcastle upon Tyne, Tyne and Wear, NE4 5PL