Adult Social Care
Information on the range of services for Adults & Older Peope
What does it do?
Inverclyde Health and Social Care Partnership (HSCP) offers a range of supports including:-
Signposting to relevant community organisations for services available to the whole community
Information and advice around benefits and finances
Preventative services which can enable individuals to enjoy a full life with a little short term assistance such as reablement services, befriending to help access community groups or activities
Long term support for individuals who require ongoing support due to their health or disability
Safeguarding for adults who may be at risk
Who it is for?
Information on the range of services available for Adults & Older People
Inverclyde Health and Social Care Partnership services are available to anyone over the age of 16 who require support to:
Enable them to live a safe, healthy active and satisfying life
Feel respected and included in their local community
Feel that they have the same opportunities as others who do not have a long term condition or disability
How to access or apply for it:
See details above
Additional information:
There are a range of care and support services available, including
Homecare and Reablement
Community Alarm and Telehealthcare
Respite at home
Day activities are provided specifically for older people in a variety of settings, based in the community provided by Inverclyde HSCP and a number of third Sector organisations.
The Hillend Centre provides a day service for older people and is the management base for the small group service, which as the name suggests provides the opportunity for a smaller number of older people to get together in various locations around Inverclyde. Older people are actively involved in the planning and delivery of these services. Get in touch if you would be interested in getting involved.
Accessing day services funded by Health and Social Care Partnership requires an assessment of your health and social care needs. This is a needs based assessment which determines what support would be the most appropriate for your circumstances.
Please see under Assessment for more information, if you do not wish an assessment or you do not meet the eligibility criteria, we will give you advice about local voluntary and private services available in Inverclyde.
If you are assessed as needing services Self Directed Support (SDS) gives you the choice of four options to help you organise your support. SDS is about helping people who need support to have as much choice and control as possible over how their support is planned and provided.
Classification(s):
Info last updated:
19/10/2016
Provider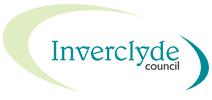 Inverclyde Health & Social Care Partnership, Hector McNeil House, Clyde Square, Greenock, Renfrewshire, PA15 1NB