HealthCare
continuing healthcare, nhs continuing healthcare experts
What does it do?
Continuing Healthcare Direct not only specialise in securing funding but also take pride in supporting you through the process from day one.
Starting your claim for continuing care funding couldn't be easier.
We provide avice about:
continuing healthcare
nhs continuing healthcare
continuing healthcare checklist
care home costs
continuing care
nhs funding Experts
chc funding Experts
Who it is for?
Senior Living Person
AgeD
Where it is available?
Local service (Forest of Dean, Gloucester, South Gloucestershire, Stroud, Tewkesbury, Cheltenham, Cotswold).
What it costs:
Please contact us for more details
How to access or apply for it:
Simply call one of our Continuing Healthcare experts and discuss your case. Each case is completely individual, if you or your loved one are over 18 and have health or nursing care needs that require care then you may be eligible to receive FUNDING!
Eligibility for funding does not depend on a specific health condition or illness or who provides the care, or where the care is
provided. Continuing Healthcare is available whether the individual lives in their own home, a family member's home, a care home or a
hospice – the key to NHS funding for care is the individuals health needs.
This is where we step in, our experts can review your case and argue your case, simply fill in our online survey or call 0844 248 3254 today.
NHS Continuing Healthcare is not means tested and you can cover up to 100% of care costs. So, if you are (or have previously) paid for care then you could be eligible for funding to cover future care costs and even recover care costs which have already been paid.



Classification(s):
Info last updated:
03/11/2015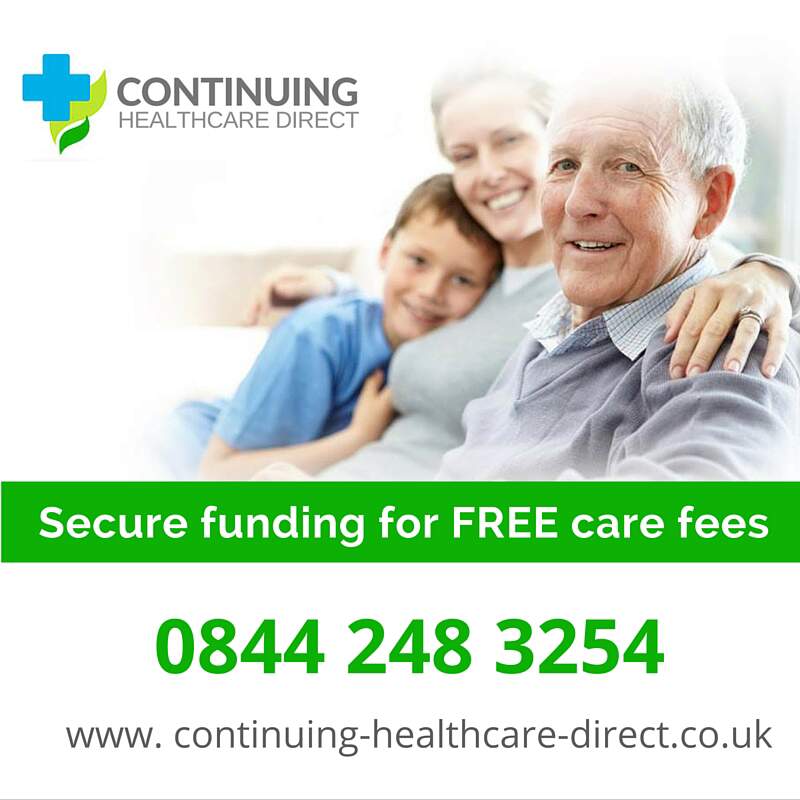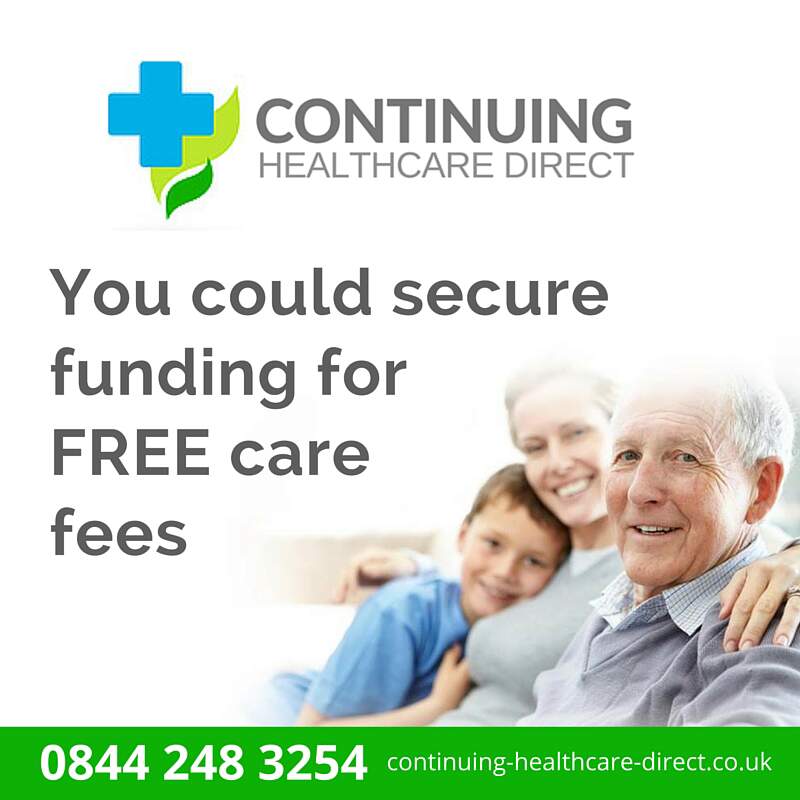 Provider

19a St Mary St, St Mary Centre, Bristol, Thornbury, BS35 2AB