Practical Companions
Professional companionship service including driving and home visits.
What does it do?
OUTINGS - Purely for example: Visiting relatives, a day trip to Sidmouth, a day out at the Royal Bath & West Show, a drive in the countryside, your favourite walks, craft shows/fetes or watching a firework display – if you want to go, but not on your own, then together we can….
Don't forget if a friend would like to join you, then the cost is shared !

APPOINTMENTS - They could be medical, professional, or social. They may be local, regional or national. Just ask and we can discuss your requirements, either a 'one off' or a regular commitment.

SHOPPING - From the weekly shop at the supermarket to a day's browsing at Cribbs Causewayl, Clarks Village or beyond.
At least you have someone to carry your bags and enjoys shopping !

HOME VISITS - Sometimes it is just a cuppa and a chat, play a game of cards or do a jigsaw together. Someone to share a few hours with. No doubt there are a couple of jobs around the house you might need a hand with as well..

RUNNING ERRANDS - By all means save up those little jobs for the week. Give me the list and send me on my way ..
• Collecting a prescription and filling it
• Dropping something off to a friend
• Taking garden or household equipment to be serviced ie lawn mower etc..

EVENTS - I have a number of friends and acquaintances who, for various reasons, live on their own or their partners are unable to attend an event. So they decide not to go because they don't want to go alone. I often think it is a shame because it is obvious they would quite like to go.
So if I can be of assistance in such a situation whether formal or otherwise, then just ask. I am perfectly adaptable to either casual, smart, formal, or black tie occasions. I have experience as a Master of Ceremony at large company events in the area, such as the Winter Gardens, Grand Pier, Cadbury House, Jurys Hotel in Bristol etc….

ADVICE ON TRUSTED TRADES - Having lived in North Somerset for 35 years I have needed various trades in that time and like the next person, I want a product or service that is reliable, good quality and affordable. So I have a list of those people/trades that provide a good product for a fair price. They include builders, plumbers, electricians, gardeners, fencing providers etc..
The list is considerable, so if there is a job that you need doing by a professional together we can research the best one for you.

Who it is for?
Having met many thousands of people, of all ages, throughout both my 30 year exemplary career in the Police Service and 5 years as a Funeral Director, I became more and more aware of the isolation and loneliness many people feel. It's not just because of age or losing a partner, it's because of their own personal circumstances which may include a disability, lacking a bit of confidence or many other reasons.

I saw the growth of care organisations, of businesses offering home help, and the new breed of businesses offering to look after pets, walk dogs etc., but what about the individual who doesn't need personal or medical care but is alone, lonely or isolated; what options are available to them?

Family members move further afield and life itself is busier so there is less time to visit. There are a decreasing number of groups to join but not everyone wants, or has the confidence, to join a group. The Church has always been there, but congregations have reduced over the years.

My own father lives alone and is a double amputee, and although he regularly gets out and about it brings home to me the everyday problems facing someone in a wheelchair. As can be seen in the gallery on our website his manual wheelchair easily fits in the boot of the luxury Audi Q5 vehicle that is used for any outings (he also has different sized mobility scooters and each of them can be carried). The rear seats split so two wheelchairs and two people can be taken if required.
Where it is available?
Local service (North Somerset, Sedgemoor).
What it costs:
My hourly rate is currently an extremely competitive £12.50.
Outings or events, for example, will likely involve extra costs ie. travel, entry/ticket fees, parking etc. whereas a local home visit shouldn't involve any extra costs. I want to provide a tailored cost for the whole package which meets your individual requirements.
As has been mentioned before, when more than one person goes on an outing or visit then the cost is shared. For example a fully accompanied trip from Weston to Cheddar (1pm-5pm) for three people would be £19 per person!!
How to access or apply for it:
What to expect then:
When you explain what you want I will either call you back, e-mail you or even visit you with our quote. You choose what suits you best.
Additional information:
Trust is always goings to be a major factor when asking someone to visit you in your home or take you out therefore we have taken this point very seriously and the website shows a Personal Profile of the business owner, three Character References from respected individuals and a number of excerpts from clients letters. (Obviously the full letters are available to see)
I have an up to date Disclosure & Barring Service - Enhanced Certificate.

Classification(s):
Info last updated:
10/09/2015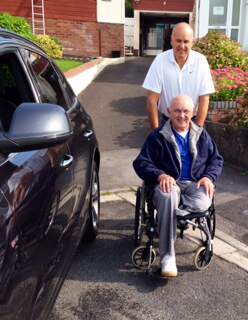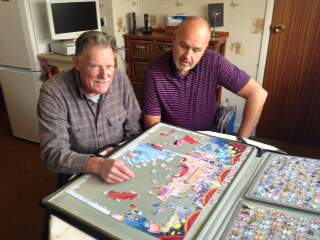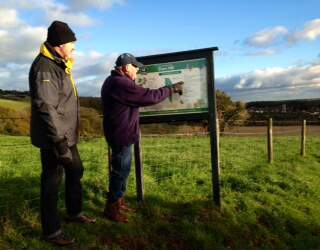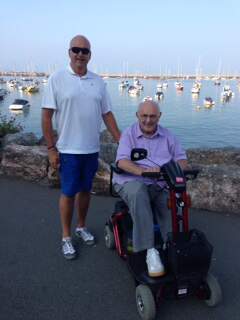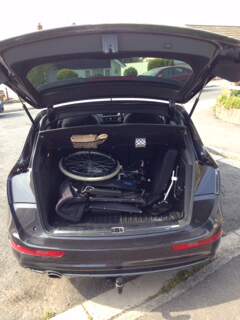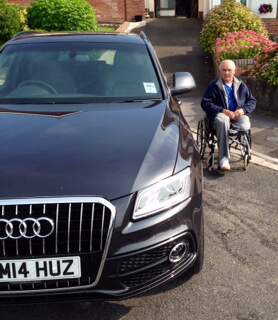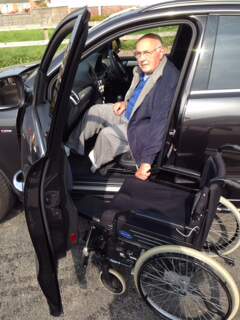 Provider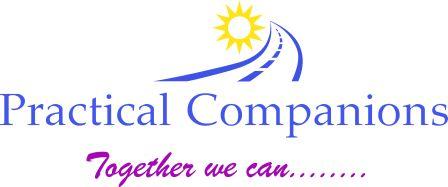 1 Brockley Close, Bleadon Hill, Weston-super-Mare, Avon, BS24 9LJ