DisappEar Wax: Home services
1 - 1 of 1 Home services, provided by DisappEar Wax.

DisappEar Wax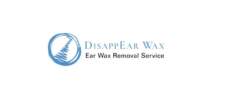 Ear Wax Removal Home Visits
DisappEar Wax. The ENT-trained Ear Wax Removal Service carried out in the comfort of your own home. Using the latest technology, we remove excessive ear wax via the safe and comfortable method of Endoscopic Microsuction....
Contact:
DisappEar Wax,
.
back to directory of home care service providers in the UK.