Topsrecruit: Home services
1 - 1 of 1 Home services, provided by Topsrecruit.

Topsrecruit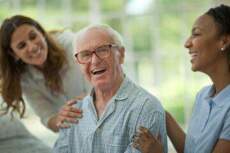 Home care support and outreach services
Topsrecruit prides itself in providing excellent quality Care and support. Whether it be to the Health sector, Business or Specialist areas. Topsrecruit will source and ensure your requirements for your support needs are...
Contact:
Homecare and Outreach, , London, Se153hd
.
back to directory of home care service providers in the UK.