WavsGB: Home services
1 - 1 of 1 Home services, provided by WavsGB.

WavsGB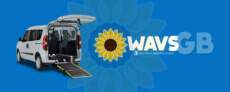 WavsGB
WavsGB offers vehicles adapted to carry wheelchairs for sale or hire Hire can be on a daily basis or long term We offer at home vehicle demonstrations for vehicles to be purchased and delivery options for our hire vehic...
Contact:
WavsGB, , Westway Garage, Marksbury, Bath, Avon, BA2 9HN
.
back to directory of home care service providers in the UK.