Simply Organise: Home services
1 - 1 of 1 Home services, provided by Simply Organise.

Simply Organise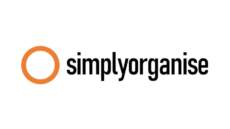 Professional Organising
Drawing from a myriad of professional organising, time management and personal efficiency resources I can help you be more conscious of how you choose to use your time and space. Simply Organise offers professional orga...
Contact:
Simpy Organise, , 62 Geraldine Road, Malvern, Worcestershire, WR14 3PB
.
back to directory of home care service providers in the UK.