FootCare Service: Home services
1 - 1 of 1 Home services, provided by FootCare Service.

FootCare Service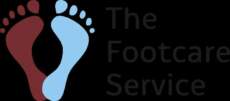 The FootCare Sterile Nail Cutting Service Staff Vaccinated
June 2021 We are recruiting email us your cv on info@thefootcareservice.co.uk. Here at the Footcare Service, we have put all the relevant measures in place to protect our clients and staff during and beyond the Co...
Contact:
FootCare Practitioners Sterile Toe Nail Cutting Service Dementia Friendly, , North West & Cheshire East & West, COVID Prepared Team All Staff Tested Weekly and Vaccinated for Covid-19, North West & Cheshire, BB12 7NG
.
back to directory of home care service providers in the UK.