Time Banking UK: Home services
1 - 1 of 1 Home services, provided by Time Banking UK.

Time Banking UK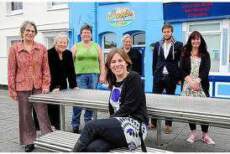 Stonehouse Time Bank
Time banking rewards people for the time and effort they put into their neighbourhood. For every hour of help that someone puts in they get one time credit. Each time credit can be spent on getting help with someth...
Contact:
Stonehouse Time Bank, , Oasis Cafe, Manor Street, Plymouth, Devon, PL1 1TW
.
back to directory of home care service providers in the UK.