Alliance Care: Home services
1 - 1 of 1 Home services, provided by Alliance Care.

Alliance Care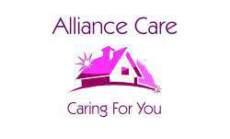 Home Care
Our Care and Support is personally tailored to put you and your loved ones at the center of everything we do..Our mission is to ensure that anyone who wishes to remain living independently in their own home is able to do...
Contact:
Home Care, , 27 Taplin Road, Sheffield, South Yorkshire, S6 4JD
.
back to directory of home care service providers in the UK.