Northamptonshire Carers: Home services
1 - 1 of 1 Home services, provided by Northamptonshire Carers.

Northamptonshire Carers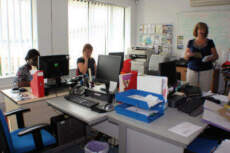 Northampton Carers
We aim to offer a comprehensive support service to the unpaid Carers of Northamptonshire. We recognise their contribution to society and will endeavour to empower Carers in improving their quality of life. Our organi...
Contact:
Northampton Carers, , 7 Regent Business Park, Booth Drive, Park Farm South, Wellingborough
.
back to directory of home care service providers in the UK.