iT4Communities: Home services
1 - 1 of 1 Home services, provided by iT4Communities.

iT4Communities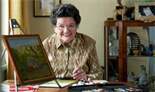 Volunteer network
iT4Communities provides opportunities to volunteer for IT professionals throughout the UK. A volunteer opportunity is made available only after it has been approved by one of our team of project definers. This means that...
Contact:
iT4Communities, , c/o Information Technologists Company, 39a Bartholomew Close, London, EC1A 7JN
.
back to directory of home care service providers in the UK.