MacIntyre: Home services
1 - 1 of 1 Home services, provided by MacIntyre.

MacIntyre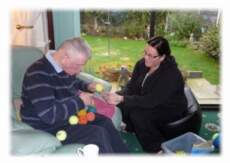 MacIntyre Care - Shrops Hereford & Powys Supported
We provide learning, support and care for more than 900 children and adults with learning disabilities, at more than 120 MacIntyre services across the UK. Our diverse range of services includes registered care homes, su...
Contact:
MacIntyre Shrops Herefs and Powys, , Longden House, 105 Longden Road, Shrewsbury, Shropshire, SY3 9PS
.
back to directory of home care service providers in the UK.