Ceredigion: Independent living > Home from hospital services services
Home from hospital services provide short term practical help for elderly people returning to their home after a period in hospital. These are designed to help people re-adjust to living at home again, gain in confidence, and provide short term practical help after hospital discharge.
The assistance provided can include help with dressing, undressing, and personal hygiene, fetching shopping or prescriptions, going to the post office or bank for you, accompanying you to hospital, GP, optician or hairdresser appointments, liaising with a range of other services on your behalf, providing essential food on the day of discharge from hospital, helping you sort out any paperwork or bills, arranging for furniture to be moved around, offering a friendly chat, encouraging you to take medication, and possibly giving benefits advice.
These services offer after care visiting immediately after discharge from hospital especially for older people who live alone. Home care after a hospital stay services aim to make sure that you can go home and live safely. Home care after a hospital stay services provides time limited services for patients returning home from hospital after illness, surgery or accident. Many elderly people are fit to return home, but need some assistance with personal care and/or other support in the early days of discharge to regain their confidence and strength. At the end of the short term help, people are often able to remain at home without any further help.
A range of different organisations provide short term home from hospital services for older people including health care organisations, local authority adult social care services , the voluntary sector, and commercial home care organisations. Many providers do not charge for the short term help, although commercial companies do charge for their services.
Discharge from hospital should always be planned and arranged by a team which will include, or have links with, Social Services and Health (the Primary Care Trust). Patients and their carers should be given adequate warning of the precise date and time of leaving hospital. There should be contingency planning for Friday afternoon or weekend discharges, and the home of a patient living alone should be properly prepared for their return. A range of services may be provided that will help you recover when you leave hospital. These could be Therapists, Care Assistants or Nurses which can be provided in your own home.
1 - 11 of 11 Home from hospital services services in Ceredigion.
British Red Cross Society

Mobility aids
We provide short-term loans of wheelchairs and other equipment at almost 1,000 outlets in the UK. The types of mobility aids we provide include the following: Wheelchairs Backrests Bath seats Walking sticks and frames C...
Contact:
Wales, 9 Village Way, Tongwynlais, Cardiff, South Glamorgan, CF15 7NE
.

Support at home
How do we help people? The support offered by our volunteers can smooth the process of settling back into a normal routine and enable people to regain their confidence and independence. The service includes: rebuild...
Contact:
Wales, 9 Village Way, Tongwynlais, Cardiff, South Glamorgan, CF15 7NE
.
Carmarthen Cleaning & Care srevices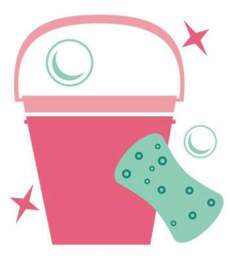 Cleaning & Care Services Carmarthen
I am a home care worker who provides personal care and home management tasks for both the elderly, for people with a physical impairment or if you just need a helping hand. I also provide support to clients who...
Contact:
Home help, domestic cleaning. home management assistance, Pantglas, Bronwydd Arms, Carmarthen, Carmarthen, Carmarthenshire, SA33 6BN
.
Ceredigion County Council


Adult Social Care
A range of services for people including advice, support and services for older people
Contact:
Adult Social Care, Min Aeron Vicarage Hill, Aberaeron, Dyfed, SA46 0DY
.
Christies Care Ltd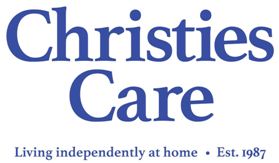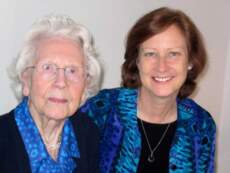 24 hour live-in care ongoing respite palliative
Dressing, undressing, washing and bathing Care of teeth and hair Assisting with mobility Assisting with feeding Skin and pressure area care Bladder and bowel incontinence Giving o...
Contact:
New Client Team, Rose House, Street Farm Road, Saxmundham, Suffolk, IP17 1AL
.
Country Cousins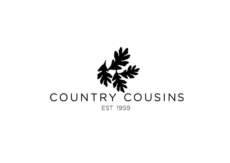 Live-in Care & Companionship
Country Cousins introduce live-in carers to provide care, companionship and support in the clients own home. They help with meal preparatoin, the running of the home, personal care and escor...
Contact:
Country Cousins, Aviation House, Cross Oak Lane, Redhill, West Sussex, RH1 5EX
.
First Community Care Ltd


Agency Staffing
Complex Care We provide short and long term staffing solutions by provision of trained & experienced (RNLDs/ RMNs/RGNs) & Care Assistants/Support Workers who have constant access to ongoing skills improvement fo...
Contact:
First Community Care Ltd, 41 Maytree House Hawthorn Terrace, Newcastle upon Tyne, Tyne and Wear, NE4 6RW
.
Pure Healthcare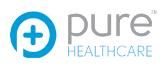 Pure Live-in Care
We provide high quality Live-in Care. Depending on the specific needs of an individual, a Live-in Carer can: ·Assist with getting in & out of bed ·Assist with dressing & undressing ·Assist...
Contact:
Pure Healthcare Staffing/Pure Live-in care, 25 Charter Gate Quarry Park Close, Northampton, Northamptonshire, NN3 6QB
.
Royal Voluntary Service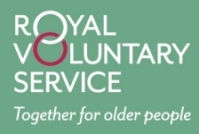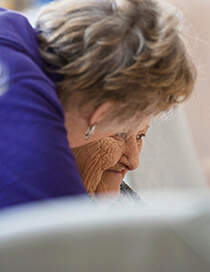 Home from Hospital
When older people come out of hospital, they can need more intensive support than usual to help get them back on their feet. Royal Voluntary Service Home from Hospital services provides daily visits by volunteers for a p...
Contact:
Ceredigion and Powys
.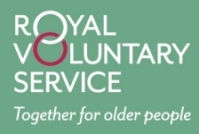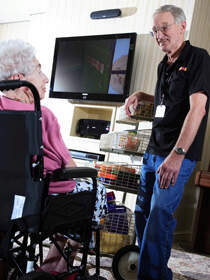 Hospitals and GP surgeries
Visits to hospital and the GP surgery can be stressful so the help and support of a Royal Voluntary Service volunteer often proves invaluable. Our volunteers accompany older people, arrange care for pets and are there in...
Contact:
Ceredigion and Powys
.
The Care Agency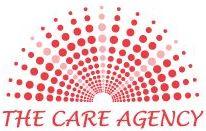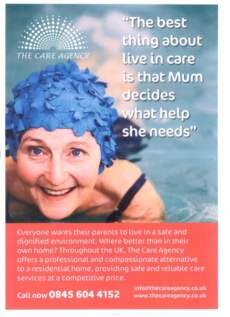 The Care Agency
The Care Agency has been offering a live in care service for 20 years, with personal attention to every detail. We are a national company, who introduce kind, warm and compassionate carers with traditional values wh...
Contact:
The Care Agency, 23a Church Street, Lutterworth, Leicestershire, LE17 4AE
.
back to directory of Home from hospital services.