Greater Manchester: Home maintenance > Directories /trustworthy tradespeople services
1 - 4 of 4 Directories /trustworthy tradespeople services in Greater Manchester.
Bolton at Home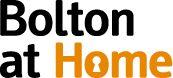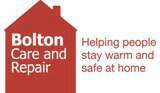 Bolton care and repair - Handyperson and advice
Here is some information on the services provided: Advisory list of contractors: A list of reliable contractors who have agreed to work to a code of conduct. Available for all households, free of charge. Affordable war...
Contact:
Bolton Care and Repair, 98 Waters Meeting Road, Navigation Business Park, The Valley, Bolton, Lancashire, BL1 8SW
.
Oldham Metropolitan Borough Council


Aids and adaptations
The Aids an Adaptations Team arrange adaption work for council housing and privately owned propertiers to allow people to stay independent and remain in their own homes.
Contact:
Health and Social Care, The Link Centre, 140 Union Street, Oldham, Greater Manchester, OL1 1DZ
.
Trafford Metropolitan Borough Council


Handy Person Service
They can help with many of the small repairs around the home. For example fixing broken gates, stopping dripping taps, easing sticking doors, re-fixing loose carpets, changing light bulbs, securing phone wires, installin...
Contact:
Trafford Care and Repair, Unit 14, Empress Business Centre, 380 Chester Road, Manchester, Greater Manchester, M16 9EA
.
TrustMark


TrustMark
How do I find a reputable firm to do work on my home? If you are a householder looking for a good quality firm to do work inside or outside your home, TrustMark will help with this difficult and often confusing task. Jus...
Contact:
TrustMark, Venture House, Downshire Way, Bracknell, Berkshire, RG12 1WA
.
back to directory of Directories /trustworthy tradespeople.