Ipswich: Independent living > Foot/Nail services services
1 - 4 of 4 Foot/Nail services services in Ipswich.
Barefoot Wellness
Foot Care
Toenail trimming / thinning, fungal nails, in growing toe nails, hard skin removal / management, corns, verrucas
Contact:
Mobile footcare, 134 Speedwell Road, colchester, Colchester, Essex, CO28dDW
.
Footcare 2u
Mobile foot care.
All foot care undertaken in the comfort of your own home. Toe nail cutting, corn and callus reduction, ingrowing toe nails, thick and fungal nails, verruca's, diabetic feet. I have worked with the elderly for many...
Contact:
Footcare 2u, 17 Exeter Road, Ipswich, Suffolk, IP3 8JL
.
Kwan Foot Care
Mobile foot care services i
Nail cutting OAP foot problems Cracked heels Hard skin reduction Fungal Nail Corn Callus reduction Verruca treatment Ingrowing Toenails Pampering foot spa treatments
Contact:
Kwan Foot Care, 26 Balmoral Close, Ipswich, Suffolk, IP2 9EJ
.
Newmans Foot Health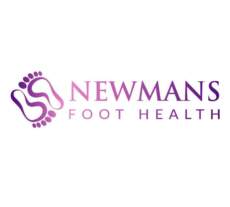 Foot Care
Foot Care for : ▪️Corns ▪️Callus (Thick Skin) ▪️Fungal & Thick Nails ▪️Cracked Heels ▪️Verrucas ▪️Diabetic Foot ▪️Athletes Foot ▪️Ingrown Toenails ▪️Foot After...
Contact:
Foot Care
.
back to directory of Foot/Nail services.