Cumbria: Independent living > Foot/Nail services services
1 - 2 of 2 Foot/Nail services services in Cumbria.
Age UK Barrow and District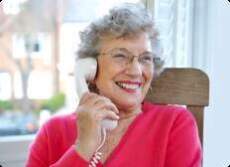 Nail Cutting Service
Nail care may seem like a trivial part of looking after yourself, but a lack of even the most basic foot care can lead to complications resulting in dangerous falls, severe restrictions on mobility, and social ...
Contact:
Age UK Barrow and District, Lakeland House Abbey Road, Barrow-in-Furness, Cumbria, LA14 1XL
.
Age UK West Cumbria

Footcare Services
Foot care in later life is very important to your general health and well-being. Nails may become toughened and difficult to cut which can lead to feet becoming painful and uncomfortable as a result of nails not being cu...
Contact:
Age UK West Cumbria, Bradbury Independent Living Centre , Oxford Street , Workington , Cumbria, CA14 2AL
.
back to directory of Foot/Nail services.