Chelmsford: Independent living > Foot/Nail services services
1 - 5 of 5 Foot/Nail services services in Chelmsford.
Barefoot Wellness
Foot Care
Toenail trimming / thinning, fungal nails, in growing toe nails, hard skin removal / management, corns, verrucas
Contact:
Mobile footcare, 134 Speedwell Road, colchester, Colchester, Essex, CO28dDW
.
Billericay Foot Health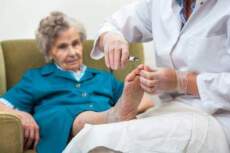 Toe Nail Cutting and Foot Care
Toe nail cutting for those unable to carry out themselves, removal of painful corns and callus (hard skin) build up, checking vascular and nervous supply to feet and referring on if necessary. Regular care of feet ...
Contact:
Sole Trader, 33 Brookside, Billericay, Essex, CM11 1DT
.
East Essex Footcare
Footcare
A comprehensive foot health check, treating any issues, cutting and filing of nails
Contact:
Footcare, 31 Warwick Road, Rayleigh, Essex, SS6 8PQ
.
Foot Health Practitioner Essex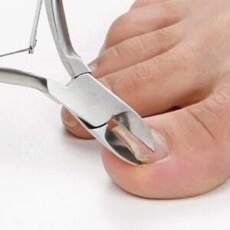 James Newman Foot Health Practitioner Essex
​​I will come to you when you need me, or as a regular 6~8 week appointment. I'm normally there for 45 minutes and in that time I will remove hard skin, corns,cut toenails, reduce thickened toenails, then apply a s...
Contact:
Foot Health Pactitioner (James Newman), 124 Church Street, Witham, Essex, CM8 2JH
.
Spring Foot Care
Spring Foot Care
I can come to your home and cut your toenails and when appropriate also treat your hard skin or calluses. The appointment normally takes about an hour on the first visit as I am getting to know you and you are telling me...
Contact:
Foot Health, Penzance Close, Springfield, Chelmsford, CM1 6JJ
.
back to directory of Foot/Nail services.