Taunton Deane: Independent living > Foot/Nail services services
1 - 1 of 1 Foot/Nail services services in Taunton Deane.
Age UK Somerset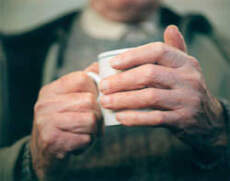 Toe Nail Cutting
Age UK Somerset can offer clients a simple toenail cutting service provided by trained staff in a clinic environment. We can't provide any other kind of podiatry or chiropody service and we cannot help with fingern...
Contact:
Age UK Somerset, Ash House, Cook Way, Bindon Road, Taunton, Somerset, TA2 6BJ
.
back to directory of Foot/Nail services.