Greater London: Dementia > Dementia Advocacy services
1 - 2 of 2 Dementia Advocacy services in Greater London.
Care Search UK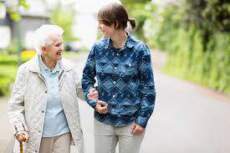 Care Search UK
Care Search provide information and support to anyone looking for care, this can be Nursing, Residential or Dementia homes, home care or Respite care. A personal advisor will support throughout the process.
Contact:
Care Search UK
.
HUBB

Advocacy Services
If people prefer, we will act as their 'voice', accurately representing their views. We consult regularly with people using services to ascertain their views on general or specific matters. * We provide independant...
Contact:
HUBB, 109 Rose Lane, Romford, Essex, RM6 5NR
.
back to directory of Dementia Advocacy.