Nottinghamshire: Home maintenance > Safety & security services
1 - 4 of 4 Safety & security services in Nottinghamshire.
Acis HomePlus

Home maintenance
Home maintenance Our homes are our castles. And castles need maintaining. But sometimes we don't have the time or ability to look after them in the way they need. We provide services to help you manage your home ...
Contact:
Acis HomePlus, Acis House, Bridge Street, Gainsborough, Lincolnshire, DN21 1GG
.
Nottingham City Council

Home Safety Checks
We are committed to making the communities we serve safer, and the best way to save a life is to prevent a fire in the first place. Home safety checks are a proven method of reducing fires and fire-related death and inju...
Contact:
Nottinghamshire Fire and Rescue Service, Bestwood Lodge, Arnold, Nottingham, Nottinghamshire, NG5 8PD
.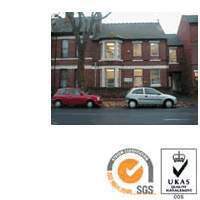 Preventative Adaptations for Older People (PAD)
The Preventative Adaptations (PAD) scheme offers a comprehensive range of minor adaptations to reduce the risk of falls and to increase.your safety in your home. It is a FREE service for people aged 60 or over living in ...
Contact:
The Adaptations Agency, 77 Radford Boulevard, Nottingham, Nottinghamshire, NG7 3BQ
.
Radmiser Limited

Control of heating, lighting, power & sensors
Radmiser specialise in supplying heating and lighting systems that can be controlled and monitored either directly, remotely or both. Each room's temperature can be automatically changed according to occupancy/daily...
Contact:
Radmiser Limited, 57 Pine Avenue, Hastings, East Sussex, TN34 3PP
.
back to directory of Safety & security.