Dorset: Home maintenance > Safety & security services
1 - 6 of 6 Safety & security services in Dorset.
Bournemouth Christchurch & Poole Council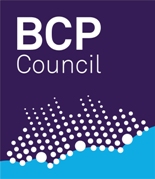 Care Direct - Protection of Property Service
We ask for your permission to enter the property to: arrange for any animals to be looked after take small valuable items such as cash, cheque or benefit books for safe keeping make an inventory of t...
Contact:
Adult Social Care, Town Hall Annexe St. Stephens Road, Bournemouth, Dorset, BH2 6EA
.
Dorset County Council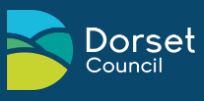 Dorset Heater Loan Scheme
Heaters are available to help you survive the freeze from a scheme that DCF (Dorset Community Foundation) is funding across Dorset. Working in partnership with Dorset County Council's POPP (Partnership of Older Peo...
Contact:
Dorset Partnership for Older People Programme (POPP), County Hall Colliton Park, Dorchester, Dorset, DT1 1XJ
.
East Boro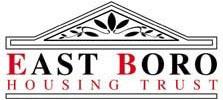 Handy Van Repair Service
The Handy Van Repair service provides a friendly, professional repair service, providing practical, useful help around the home.
Contact:
East Boro Housing Trust Ltd, 31 Faulkner House West Street, Wimborne, Dorset, BH21 1JS
.
Millbrook Healthcare

Dorset Accessible Homes Service
Our home improvement agency (HIA) and handy person services are dedicated to making suitable, fit-for-purpose adaptations to your home which help you to live more independently.We want you to be involved at all stages of...
Contact:
Millbrook Healthcare, Millenium House, Unit 2a Sunrise Business Park, Higher Shaftesbury Road, Blandford Forum, Dorset, DT11 8ST
.
Mobility UK Solutions


Mobility equipment providing Dorset NHS
We Sell all mobility aids please visit www.mobilityuksolutions.co.uk and servicing at your home.
Contact:
Mobility Equipment Shop, 86 Oakdale Road, Poole, Dorset, BH15 3LQ
.
Radmiser Limited

Control of heating, lighting, power & sensors
Radmiser specialise in supplying heating and lighting systems that can be controlled and monitored either directly, remotely or both. Each room's temperature can be automatically changed according to occupancy/daily...
Contact:
Radmiser Limited, 57 Pine Avenue, Hastings, East Sussex, TN34 3PP
.
back to directory of Safety & security.