Redbridge: Home maintenance > Handyperson /odd jobs services
1 - 2 of 2 Handyperson /odd jobs services in Redbridge.
Fantastic Handyman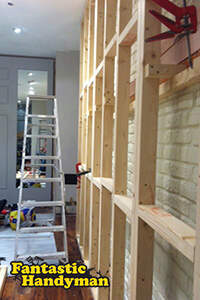 Fantastic Handyman
The fantastic handymen service handles the wide range of maintenance and repair jobs. Full property refurbishment: Office, Kitchen, Bathroom & more Odd jobs: Handing & Wall mounting, Flat pack ass...
Contact:
Handymen, 208 Tooley Street, London, London, SE1
.
London Borough of Redbridge

Home Repairs and Adaptations
Redbridge Handy Person SchemeThe scheme helps older, vulnerable and disabled residents in Redbridge with odd jobs and minor repairs around the home. You must be at least 60 years old, or any age if you are disabled or, h...
Contact:
Housing, Lynton House, 255-259 High Road, Ilford, Essex, IG1 1NY
.
back to directory of Handyperson /odd jobs.