Spicer Lodge
Enville Street, Stourbridge, DY8 1BS
Enville Street, Stourbridge, DY8 1BS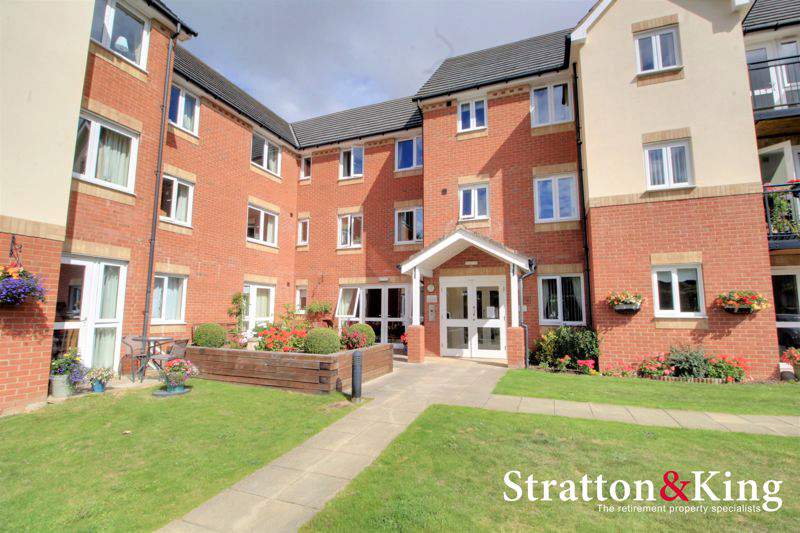 Click to enlarge or scroll
Manager's Description
"Located near to the centre of Stourbridge, Spicer Lodge is ideally located within easy reach of local amenities and nearby Stourbridge town centre."
Main Facts
Retirement housing
46 flats. Built in 2011. Sizes 1 bedroom, 2 bedroom.
Non-resident management staff and Careline alarm service
Lift, Lounge, Laundry, Guest facilities, Garden
Whole site accessible by wheelchair. Access to site easy. Distances: bus stop 200 yards; shop 400 yards; post office 0.25 mile(s); town centre 0.25 mile(s); GP 0.25 mile(s); social centre 0.25 mile(s).
Social Activities include: Book club, library servie, knit & natter, afternoon tea, coffee mornings, take-away evenings, and music appreciation, organised by Owners and Lodge manager. New residents accepted from 60 years of age. Both cats & dogs generally accepted (A Pet Agreement has to be signed).
Tenure(s): Leasehold
Comments made in nominations for the EAC National Housing for Older People Awards

"I moved here in June this year, it's amazing, a gorgeous place to live, our lodge manager is brilliant she helps us all so much ,I couldn't have c..." Show more

"I moved here in June this year, it's amazing, a gorgeous place to live, our lodge manager is brilliant she helps us all so much ,I couldn't have chose a better place to live, I love it." Show less

Made by a resident in 2019

"Suits our life style. Friendly atmosphere. Convenient location."
Made by a resident in 2017


"All very perfect."
Made by a resident in 2017


"I love the friendly atmosphere. The lounge is good. There is an excellent Lodge manager. The apartments are comfortable."
Made by a resident in 2017


"Churchill retirement homes are very comfortable and provide a secure and happy environment to live in. My health has improved since living here as I h..." Show more

"Churchill retirement homes are very comfortable and provide a secure and happy environment to live in. My health has improved since living here as I have company and interests that I did not have when I lived alone." Show less

Made by a resident in 2017

"Friendly people here. Convenient to Stourbridge, shops & restaurants, etc. A very helpful manager."
Made by a resident in 2017


"Property always clean & tidy. Friendly & helpful staff. Some organised communal activities arranged Mon to Fri for those residents interested, i.e. co..." Show more

"Property always clean & tidy. Friendly & helpful staff. Some organised communal activities arranged Mon to Fri for those residents interested, i.e. coffee mornings daily, games, knit & natter, French lessons, quiz, bingo, games, gardening, etc. Weekly meetings for residents - well attended." Show less

Made by a resident in 2017

"Most of all, feeling safe within the complex; meeting people and I have made a lot of friends."
Made by a resident in 2017


"Friendly people. Apartments very comfortable. In-Lodge activities. Helpful Lodge Manager. Help on site if needed. An excellent bus service. Only regre..." Show more

"Friendly people. Apartments very comfortable. In-Lodge activities. Helpful Lodge Manager. Help on site if needed. An excellent bus service. Only regret: Should have moved in sooner." Show less

Made by a resident in 2017

"I have been here over 2 years and i am very happy. Lovely apartment and a good crowd of friends. Lots of activities if you wish to attend. Also very n..." Show more

"I have been here over 2 years and i am very happy. Lovely apartment and a good crowd of friends. Lots of activities if you wish to attend. Also very near shops." Show less

Made by a resident in 2017

"Beautiful apartment with no maintenance worries. Close to all amenities. Friendships with lovely neighbours; and social events."
Made by a resident in 2017


"It is friendly and well cared for inside and out. The visitor accommodation is excellent."
Made by a visitor in 2017


"Buses, railway station, shops, careline, manager, secure main entry system, lounge with comfortable furniruer and kichenette, all the available facili..." Show more

"Buses, railway station, shops, careline, manager, secure main entry system, lounge with comfortable furniruer and kichenette, all the available facilities help to give a secure feeling in which to live and socialise." Show less

Made by a resident in 2017

"Peaceful & safe."
Made by a resident in 2017


"Everyone is friendly and it is very comfortable."
Made by a resident in 2017


"Always clean, well presented, well managed, warm, smells nice and keeps my 93 year old grandmother warm, dry, safe and happy which makes me happy. "
Made by a visitor in 2017


"Spicer Lodge is conveniently near the town centre. There is plenty of enjoyment with coffee mornings and fish & chips lunches. The apartments are of a..." Show more

"Spicer Lodge is conveniently near the town centre. There is plenty of enjoyment with coffee mornings and fish & chips lunches. The apartments are of a good quality and size of rooms, and thee is always someone on hand if needed." Show less

Made by a resident in 2017

"As a widow who doesn't now drive, I am very near a bus route and shops. We have a good community spirit in the apartments."
Made by a resident in 2017


"its a good size: not too many residents, i.e. Owners. Very good and convenient local facilities, shopping and bus service. Can be entirely private but..." Show more

"its a good size: not too many residents, i.e. Owners. Very good and convenient local facilities, shopping and bus service. Can be entirely private but still part of the community in the lodge. Good social life, activities and help caring for the lodge. Delightful manager: easily approachable and good listener." Show less

Made by a resident in 2017

"A very friendly, comfortable and safe environment for older people. It allows them to be independent but with help on site
If required. Very roomy a..." Show more

"A very friendly, comfortable and safe environment for older people. It allows them to be independent but with help on site
If required. Very roomy accommodation with all that is needed for a relaxing and fulfilling life." Show less

Made by a visitor in 2017

"Good spacious apartments with the knowledge that staff are at hand if needed. Nice and friendly in the community room too with lots of entertainment h..." Show more

"Good spacious apartments with the knowledge that staff are at hand if needed. Nice and friendly in the community room too with lots of entertainment happening." Show less

Made by a staff member in 2017

"Friendly, approachable and helpful manager - good social contact between residents. A good choice of activities; one's privacy is respected while one ..." Show more

"Friendly, approachable and helpful manager - good social contact between residents. A good choice of activities; one's privacy is respected while one still feels part of a community. Excellent location for local amenities and shopping. A number of residents are involved in baking, gardening and looking after the premises. " Show less

Made by a resident in 2017

"Comfortable and ideal for my 93 year old Mother. She has the choice to be independent in her own flat and/or join in with the other residents in the c..." Show more

"Comfortable and ideal for my 93 year old Mother. She has the choice to be independent in her own flat and/or join in with the other residents in the communal lounge. The Lodge Manager also provides an excellent service - she couldn't be bettered." Show less

Made by a visitor in 2017

"Spicer Lodge is a safe, warm and welcoming place to live and work."
Made by a staff member in 2017