Home Improvement Agency Service
Healthy homes, healthy people
What does it do?
Our experienced healthy home technicians will help you to stay on top of minor household repairs and DIY.

No job is too small – we can help with everything from changing a light bulb through to more complex jobs such as repairs to fixtures and fittings, small plumbing jobs and joinery. We can also fit minor adaptations such as grab rails, additional hand rails and simple access ramps as well as removing trip and fall hazards.

Stay Safe
Fit grab rails (indoors/outdoors)
Fit hand/stair rails (indoors/outdoors)
Change light bulbs
Level uneven flags
Cut back shrubs and bushes (where they cause an obstacle to safe access to your home/garden)
Power wash/grit access routes to home/garden
Re-arrange furniture to improve mobility/independence e.g. move a bed downstairs or remove obstacles
Relocate or fix trailing wires
Stay Independent
Minor plumbing work – such as repair a dripping tap, replace washers or unblock sinks
Fit curtain rails or hang curtains
Put up shelves or hang pictures
Repair fixtures and fittings e.g. faulty cupboard doors
Help to de-clutter
Fit key safes
Renew bath/shower sealant
Replace toilet seats
Assemble flat-pack furniture
Connect-up a washing machine or dishwasher
Clear gutters (Single storey buildings only)
Small painting jobs – such as repainting a ceiling after a water leak or patching up around a repair
Stay Warm
Install draught proofing
Re-fit doors (internal & external)
Seal windows & doors
Bleed radiators
Make referrals for boiler repairs & replacement
Stay Secure

Fit door chains & door viewers
Replace or fit additional door locks
Fit internal window locks
Security lighting (solar-powered only)
Make repairs to windows and doors
Gardening/outdoor work

One off jobs for a maximum of 2hrs for 1 technician
Cut back overgrown bushes and shrubs that are causing an obstruction to access home/garden
Cut back an overgrown garden – with a view to enable regular garden maintenance to take place by the clients or a gardening service
Weather protective treatment of essential outbuildings – such as sheds or garage doors (we do not paint/protect gazebos, pagodas, garden furniture or fence panels)
Repair or replace fence panels
Fit or repair gates; install locks or bolts on gates; weather protective treatment of gates.
Who it is for?
We provide services for older, disabled and vulnerable people living in Central Lancashire (Preston, South Ribble & Chorley) and West Lancashire
Where it is available?
Local service (South Ribble, West Lancashire, Chorley, Preston).
What it costs:
A minimum charge of £15 including VAT for the first hour (or part of) then £7.50 including VAT for every subsequent half hour, plus the cost of materials.
How to access or apply for it:
Classification(s):
Info last updated:
03/07/2021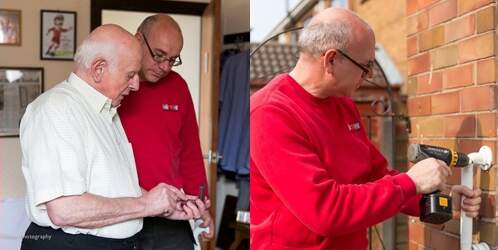 Provider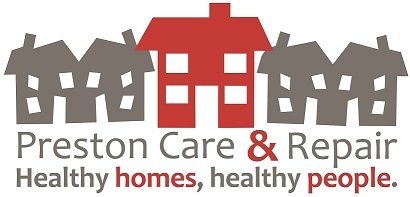 Suite 4 Hamilton House, Leyland Business Park, Centurion Way, Leyland, Lancashire, PR25 3GR