Grants For Repairs And Maintenance
What does it do?
The Council currently offers a number of Home Improvement Grants, in accordance with its Private Sector Housing Renewal Strategy (see downloadable pdf) and Grants Policy

Go to the Council's website at
https://www.bournemouth.gov.uk/Housing/YourCouncilHouse/RepairsandMaintenance/GrantsforRepairsandMaintenance/GrantsForRepairsAndMaintenance.aspx
and
Select the name of the loan or grant for further information:
Disabled Facilities Grant
SmallWorks Grants / 'Homesafe Security Grants'
Energy Efficiency Grants
General Information
To qualify for a grant, the applicant must be allowed by law to carry out the work or be obliged to pay for the work under the maintenance terms of a lease. All owners must consent in writing to the work being carried out for the benefit of their tenants.

Some grants will only be given at the Council's discretion and only if there is adequate funding to meet demand.

The Council will require applicants to carry out grant work in such a way as to increase energy efficiency, wherever practicable.

The Council will attach conditions to grants and tell applicants what these conditions are before it gives an approval.

The Council will not accept grant applications from the owners or occupants of commercial premises, such as hotels or guest houses.
Who it is for?
Where it is available?
Local service (Bournemouth).
How to access or apply for it:
Contact the Grants Team at
E-mail: grants@bournemouth.gov.uk
Telephone: 01202 451 334
Classification(s):
Info last updated:
17/07/2021
Provider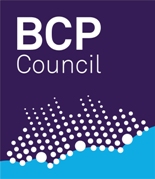 Customer Service Centre, St Stephens Road, Bournemouth, Dorset, BH2 6DY